Guest writer: Leo Parker

If you're a wine enthusiast who is planning on seeing plenty of the world in 2013, you're in luck because there are plenty of spectacular places scattered across the globe that not only boast a wonderful backdrop for a holiday but also offer some of the world's best wine regions as well. So, to give your taste buds a trip that they won't forget, why not consider heading to one of the famous wine loving destinations below:
Danube, Austria:
Whilst Austria may not be the first place that you think of when it comes to wine production, they actually have quite a thriving wine industry and many of their finest offerings come from the Danube region of Austria.
If you're wanting to make a European wine pilgrimage in 2013 but fancy something different to that which would be found in the likes of Spain or France, then a trip to the Danube will be well worth it because not only does it have an excellent selection of wines, this area of Austria is also famed for having some wonderful culinary delights and a rich cultural heritage that will ensure that you have plenty to explore during your Austrian stay. Perfect for those with a love of delicious hearty food and great wines. Some of the best wines that you will encounter during your stay include Roter Veltliner and Zweigelt.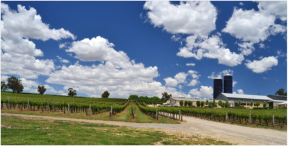 New South Wales, Australia:
If you're looking to go a bit further afield (depending on your starting point, I suppose) in 2013, then another lesser-known but highly regarded wine region that will be worth the trip is the New South Wales area of Australia. Only a few hour's drive from the country's biggest city, Sydney, you'll be close to the buzz of a happening nightlife but right out in the wilderness if you opt for a trip to the vineyard areas of New South Wales – with Hunter's Bay being a particular highlight for those looking to discover some of the very best Australian wines on the market. Australian wine is much underrated so you can kill two birds with one stone by enjoying a wonderful trip into the glorious Australian countryside and becoming acquainted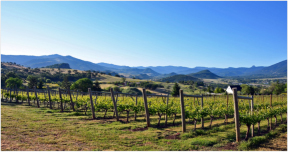 Oregon, United States:
The state if Oregon in the United States is certainly one of the country's most visually spectacular and, luckily for those wanting to experience great wines in 2013, it also has some truly fantastic vineyards. You'll likely be drawn to Oregon by the scenery and made to stay by the wine such is the quality of wines that they produce. The state is particularly famed for the quality of its Pinot Noir and Chardonnay wines so make sure that you schedule plenty of trips to the variety of vineyards that are dotted across the state of Oregon. To really experience the breath taking scenery of the state, it is a good idea to hire a car and hit the road – you'll encounter many spectacular backdrops as you make your way across the twisty roads that the state is famed for.
BIO:
Leo is a food, wine and lifestyle blogger who writes about all manner of topics when he can be torn away from his local wine merchants. He intends to travel around the globe in search of the best wines out there or, failing this, he may just buy wine online instead.