International Wine Tourism Challenges
by
Terry Sullivan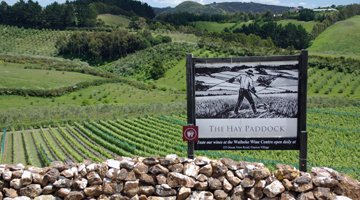 The Wine Trail Traveler staff has visited and written about 750 wineries. Although the majority of those wineries have been in the United States, wineries and vineyards were also visited in Canada, United Kingdom, Italy and New Zealand. Our wine travels began in the late fall of 2006 visiting wineries in New York's Finger Lakes region. Later travels took us to Europe and in 2010 we visited New Zealand. Early on we learned that there are challenges associated with developing a winery visit itinerary. From the point of view of a wine tourist, these challenges pose potential problems. Some challenges include whether the winery is open or closed, do you need an appointment and how effective is the winery's website.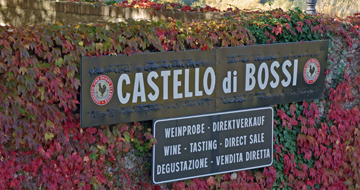 Open or Closed
In our five years of traveling, hundreds of wineries were skipped because they were not open. During the fall of 2006 and winter of 2007, many tasting rooms in the Finger Lakes were not open on weekdays. In 2007 we traveled to the United Kingdom and discovered the South East England Wine Trail. At the time of our March visit, many of the tasting rooms were closed during weekdays. As recent as 2010 wineries in the Waiheke Island in New Zealand had to be skipped because they were not open on weekdays. In some wine regions, a tasting room closed sign is not uncommon.
It may be important to note that not all wineries cater to wine tourism. Some wineries and vineyards do not have tasting rooms. On the other hand some that do have tasting rooms only count on a small percentage of on-site sales. Is there an incentive for these businesses to court wine travelers? Chances are that wineries that rely on a high percentage of their sales from the tasting room will be more inclined to embrace wine tourism.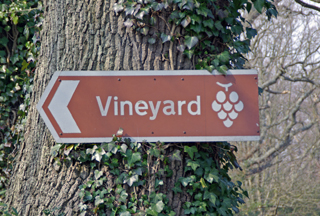 To staff a tasting room and have no visitors is a challenge for the business. It helps when there are several other wineries in the area. Now the area becomes a destination where wine travelers can visit several tasting rooms in one day. Optimally local lodging and restaurants will also be available. Sometimes wineries and vineyards will group together and form wine trails. Wine Trail websites and print brochures are good resources for wine travelers who want to visit a region.
Appointment Needed
Wine enthusiasts should note that many wineries around the world require an appointment. Do not make an assumption that if a winery is along your route, that you can just stop by the tasting room. There may not be a tasting room or you may need an appointment. We discovered that appointments were more common in Napa and Italy.
Internet Research
The Internet is the main tool to research wineries for us to visit. Our experience in viewing more than a thousand winery/vineyards websites is that some are very beneficial for wine travelers, however some websites are less desirable. Some websites are a challenge to navigate to find simple information such as hours open and if an appointment is necessary. Those websites that are beneficial have basic information such as address, telephone number, email, hours open, if appointments need to be made, tour information and directions within a click or two of the homepage. Some wineries/vineyards have this information on their home page, others have a Visit menu item where people can find this information while others may have it under a Contact menu item. It is the ease of finding this information that may determine whether a wine traveler may visit a tasting room. If the information is buried and several clicks deep, or not given at all, why should a wine enthusiast take the time to travel to that winery?

A winery's website is often the first contact with potential wine travelers and buyers. An interview question asked frequently is, "What do you want our readers to know about your winery?" The most frequent answer across the spectrum of wineries and vineyards visited is, "We are friendly, welcoming and want people to have a fun experience." Wineries and vineyards should look at their website and reflect on whether it is friendly and welcoming. A website is part of the marketing plan and can attract tourists to visit the tasting room. Unfortunately poorly developed websites send a different message, "Stay away, we don't want to see you."
These challenges for a wine tourist are easily handled with some preplanning experience. Check out a wine region and note which tasting rooms will be open during a visit. Use resources on the Internet as well as wine trail websites and brochures; however do not limit yourself to just wine trails. Sometimes a traveler has to blaze their own trail.
January 3, 2012