Virginia
Chesapeake Bay Region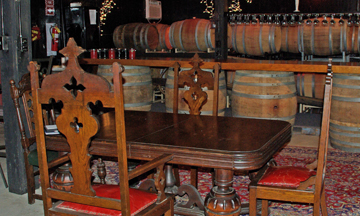 The Chesapeake Bay wine region is located with its eastside along the Chesapeake Bay. This area of Virginia has a temperate climate and the soil consists of sandy loam. The region offers American history dating back to Captain John Smith in 1607 to 1608 when Smith was a Powhatans' prisoner.
AVA
The Northern Neck George Washington Birthplace AVA is the only American Viticultural Area in the Virginia Chesapeake Bay region. Wine enthusiasts will discover wines such as Cabernet Franc, Chardonnay, Vidal Blanc and Chambourcin.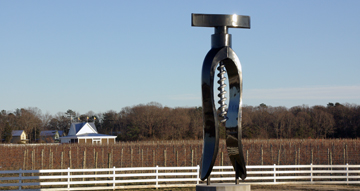 Grape Varieties
Chesapeake Bay red varieties in the region include as Cabernet Franc, Cabernet Sauvignon, Chambourcin, Merlot, Petit Verdot and Syrah. White grape varieties to be found are Chardonnay, Pinot Grigio, Seyval Blanc and Vidal Blanc.
Wine Trails
This region offers the Chesapeake Bay Wine Trail. Nine wineries participate in this wine trail. From the large elegant wineries such as New Kent Winery and Potomac Point Vineyards to the smaller unique boutique wineries including White Fences Vineyard & Winery, the Hague Winery and Oak Crest Vineyard and Winery. This wine trail is long and visitors may wish to spend a night or two in the area in order to visit the wineries or perhaps make several return trips to the area. The Chesapeake Bay Wine Trail offers a Passport Program. After visiting six wineries and receiving six stamps on your Passport, participants qualify for a chance in the Getaway Drawing.
---
Visit these Virginia wineries and wine tour groups that partner with Wine Trail Traveler.