Other Travel Destination Articles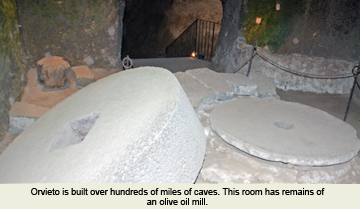 Over our many years of traveling to wineries and vineyard destinations, we have also visited some awesome places that are wonderful to visit. For example, in 2012 we visited Umbria and spent the afternoon and night in Orvieto. Although a wine tasting at the Enoteca Regionale dell'Umbria was focal, a visit to the underground caves in Orvieto was equally memorable. While you are making plans to visit a winery check out the other opportunities that may come your way.
These articles portray other destinations you may want to visit.