Spilimbergo, Italy
by
Kathy Sullivan
http://sbinformation.about.com/cs/bizlettersamples/a/proposal.htmSummary: A visit to Spilimbergo in the Friuli-Venezia Giulia region takes one back to the Middle Ages.
Spilimbergo located in Italy's Pordenone province in the Friuli-Venezia Giulia region is a delightful Italian town that dates back to the 1100s. The town is bout 70 miles (112 kilometers) from Venice. With the Familiarization media from the International Wine Tourism Conference we enjoyed a visit that was unfortunately too short.
The Cathedral: Santa Maria Maggiore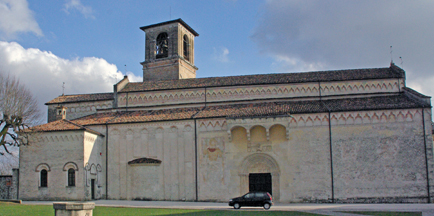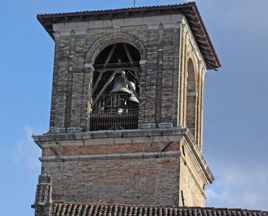 Making the best of the short time we viewedthe ancient cathedral and nearby castle. The foundation of the cathedral was begun in 1284 and completed in the 1300's. At one end of the cathedral the wall has seven rose windows. These seven windows are said to relate to the apocalypse. The catheral with befrescoes provieds insight into the reglios nature of the region. Colorful frescoes telling storeis from the Old and New Testaments line the santuary walls. Scuputres by B are disp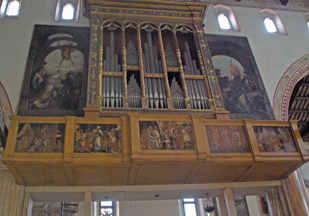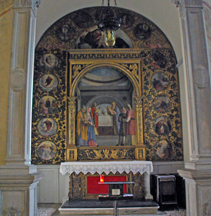 The Castle
The Castle is a short walk from the Santa Maria Maggiore Cathedral. It is thought to have been built in the 1200s. the castel was first known asSpegenberg (castle of the falcon.) The Calstle walls surround a coutryard aht at one time had a large moat.
Due to its desturction by a peasant uprising followed by an earthquake the castle was rebuilt in the 16th centure. One one section of the orgiinal castle had survied the revolt and the earthquake. This was the Painted Palace. Visitors viewing the Painted Palace can rows of colorful frescoes placed high on the wall facing the courtyard. The frescoes reprsent the nobility, feudal lords and ancestors.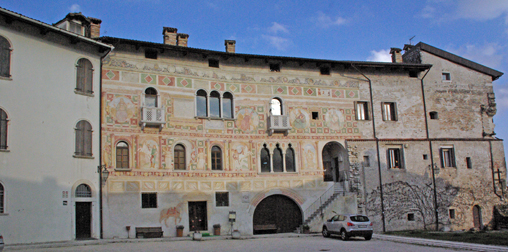 Mosaic School
While in Spilimbergo we learned that the town is the hoe of the renowed Mosaic School. One of the only mosaic schools in the world, the school has many internatial students studying mosaic tecniques.
Too Soon it was time leave for Principi di Porcia.

Article written April 2013