Québec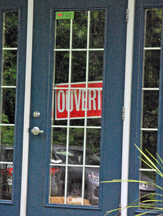 In the first half of the 16th century Jacques Cartier sailed the St. Lawrence River. He observed many indigenous vines growing on what is known today as l'Ile d'Orléans. Between 1860 and 1870 there was an increase in vineyard plantings in Quebec; however, many were later abandoned. During Prohibition, wine was still produced in Quebec. It was in the mid-1980's that commercial wine growing and winemaking took it hold in the province.
Cold hardy grape varieties grow in the province. Some growers are planting French vinifera grapes and have to give these grapes special protection during the winter. Gamay, Pinot Noir, Chardonnay, Gewürztraminer, Riesling and a few other vinifera varieties need to have a covering of soil, geotextile fabric or snow to protect the vines from temperatures that can drop into the -30ºs C. The practice of covering the vines is labor intensive. In many areas, several of the hybrid grape varieties also need some winter protection.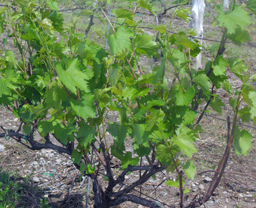 Some of the cold hardy hybrids and vinifera we tasted in Quebec:
Baco Noir
Cabernet Severny
Chelois
De Chaunac
Eona
Frontenac Gris
Frontenac
Gamay Noir
Geisenheim
Landot Noir
Lucie Kuhlmann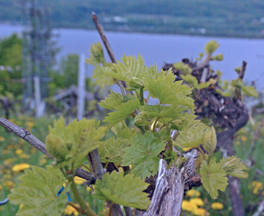 Marechal Foch
Mitchurinetz
Okanagan Riesling
Prairie Star
Radisson
Riesling
Sabrevois
Seyval Blanc
Seyval Noir
St. Croix
St. Pepin
Vandal-Cliché
Vidal Blanc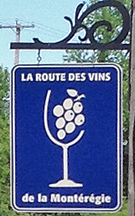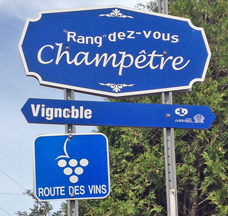 Québec wine regions from east to west include:

Lanaudière
Canton de l'Est
Montérégie
Basses-Laurentides
---
Visit this Winery/vineyard travel agency and Canada winery that partner with Wine Trail Traveler.