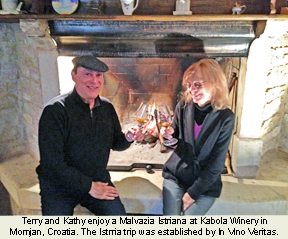 The wine routes developed by In Vino Veritas are exclusive wine tourism routes, created from scratch by In Vino Veritas according to your interests and your budget. With In Vino Veritas, you will discover a specific wine region, a country or even a continent.
In work wine tourism in 30 countries and we continue to develop new destinations every day!
In Vino Veritas believes that everyone can and should have access to the world of wine, without restriction. For this purpose, In Vino Vertas has created different types of accommodations that will be adapted to your desires. Accommodations are located mainly in the vineyards. In Vino Veritas also wants to break the boundaries of the countries, which is why In Vino Veritas has created itineraries that go thru several countries.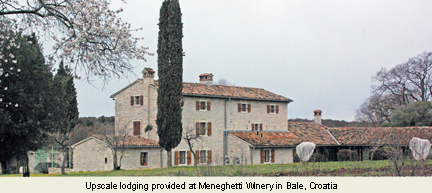 Examples of Tours Available
On the road to Cap Bon Vineyard's in Tunisia
5 days - From 1,875 CAN$ per person
Travel Form: Guided
Time of year: All year round
Discover the wine of Tunisia and the olive fields. Sleep under a berber tent in the vineyards.
more information

Land of Wine in Israel
Day trip - from 225 CAD$ per person including private guide and private transportation
Travel Form: Guided
Time of year: All year round
Discover the vineyards of Israel's Carmel region or Judean Hills with a guide. History and good wine will be in the spotlight!
more information

Romance in Tuscany, Italy
3 days - Price on request
Travel Form: Self Drive tour
Time of year: April to October
Discover the beauty of Tuscany's wine and its indescribable charm. Discover the various wine routes of Lucca, Chianti and San Gimignano. Cross cities such as Pisa and Florence.
more information
Adopt a row of vines! France, Bordeaux region
Follow the evolution for 3 years and sleep at the wine resort! - From 391 CAN$
Travel Form: Self drive
Time of year: Throughout the year
Adopt a whole row of vines and sleep at the wine resort.
more information
Argentina strolls! Argentina
7 days and extend your stay in Salta or explore the world of wine in Chile - Price on request
Travel Form: Self drive tour
Time of year: November to April
Discover Buenos Aires and the Province of Mendoza wine. Go through the wine towns such as Maipu, Lujuan de Cuyo, Tunuyan, San Rafael … possibility to extend your stay to explore Salta wine region and Chile.
more information