Given the challenges of heat, hurricanes, spring freezes, hail and Pierce's disease one may think that Texas is too inhospitable to produce wine grapes. However, Texans are a resilient people and are not stopped by mere setbacks caused by weather and disease.
The wine industry continues to grow. With the help of the state, the 3,100 acres of grapes will continue to increase. The number of wineries, currently 177, will soon number beyond 200.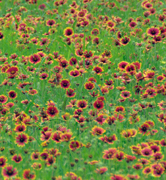 Many Texas wineries are spread out over the second largest state in the country. You can expect to do some driving between wineries. Take the opportunity to observe the Texas countryside. During our visit to the Texas Hill Country during early May we observed roadside wild flowers adding splashes of red, orange, yellow, blue and purple to the landscape. This spectrum of colors forshadowed the spectrum of wineries we visited. From small boutique wineries with under a 500 case production to larger wineries nearing 50,000 case production, Texas winemakers have a passion for the wines they make. Visitors can taste a variety of wines made from many varietal grapes. French, Italian and Spanish varieties abound. You will find both dry and sweet wines.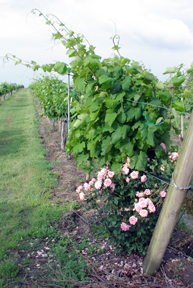 Texas has eight designated Viticultural areas:
The Bell Mountain Viticultural Area
Fredericksburg in the Texas Hill Country Viticultural Area
The Texas Hill Country Viticultural Area
Escondido Valley Viticultural Area
Texas High Plains Viticultural Area
Davis Mountain Viticultural Area
Mesilla Valley Viticultural Area
Texoma Viticultural Area

The Texas Department of Agriculture supports wineries and vineyards in the state. They sponsor a GoTexan Wine website. The website is a perfect resource for travelers to Texas wineries. An interesting program for travelers is the Passport program. Pick up a passport at a Texas winery and the stamp with a code for that winery. After visiting four wineries and having your passport stamped four times, you can go to the GoTexan Wine website, complete the information and obtain a reward. Just visiting four wineries is quite simple to do in Texas and you can receive a reward. You can then visit four more wineries and receive a different reward. The rewards are quite nice and include a variety of wine related gifts.
Texas wineries have entered wines in international competitions. They have won numerous awards, medals and ribbons. What is impressive are the awards given in Texas state competitions. In addition to medals, some Texas wines have received belt buckles, boots and saddles. This cowboy theme represents the spirit of the west and the challenges growers and winemakers have overcome to produce award winning wines.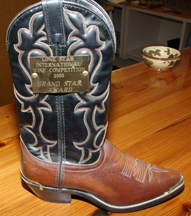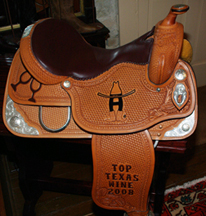 Images of Texas Wineries and Vineyards
by
Terry Sullivan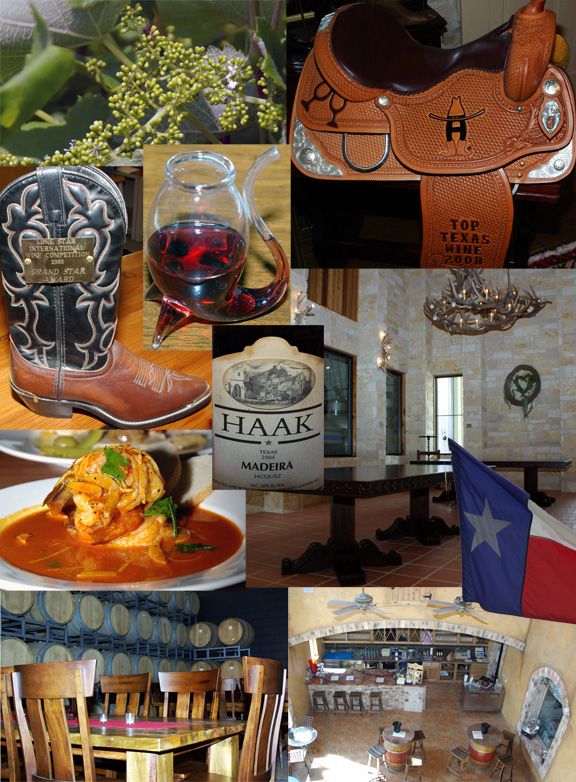 Images of Texas Twitter Taste-off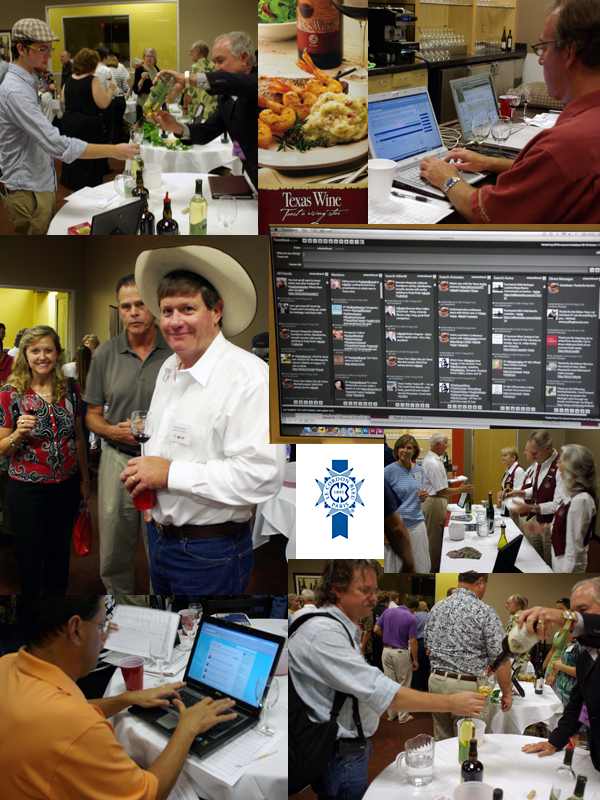 ---
Visit these Texas wineries that partner with Wine Trail Traveler.