4.0 Cellars
by
Kathy Sullivan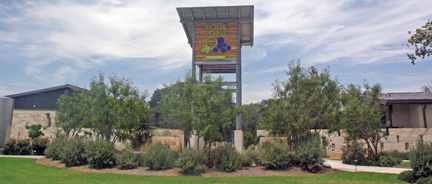 Summary: Visitors to 4.0 Cellars (Four Point Cellars) can experience the taste of wines produced by three wineries located in three areas of Texas. In addition 4.0 Cellars is beginning to bottle its own wines. The modern style tasting room is spacious and the outdoor patio with tables, chairs and a fireplace add to the ambiance of the visit. Private events can be scheduled at the winery.
4.0 Cellars opened in April 2012 as a result of three Texas wineries coming together to develop a fourth winery. The three participating wineries include McPherson Cellars in the High Plains, Lost Oak Winery, southwest of Fort Worth and Brennan Vineyards from the central part of Texas.
The decision to join together was fueled by a desire to be a part of the wine tourism movement along Rt 290 in Fredericksburg. Today 4.0 Cellars is beginning to produce wines with the 4.0 labels. Visitors to 4.0 Cellars are "able to sample the best of what Texas has to offer in one location."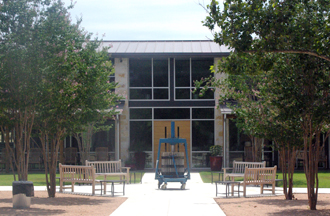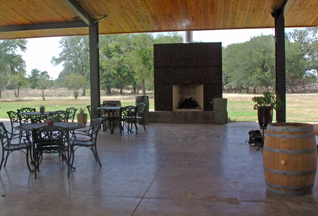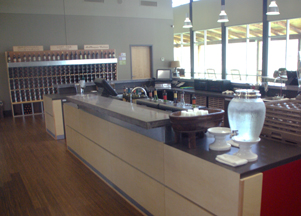 Tasting Room
This is a modern Texas winery tasting room. Large windows allow plenty of light inside the tasting room. The owners wanted the facility to be beautiful with a patio and a pavilion. The space is used for music on weekends during the warmer months. A Friday night music series has people attending from miles away. Private events can also take place here including weddings, birthday celebrations, anniversaries and corporate events. Another good aspect of this location, for the owners, is the ability to build a production facility if it is needed.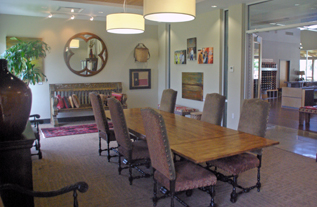 Inside the tasting room there are areas to sit on a bench or leather sofa and enjoy a glass of wine. In addition to wines, there is also an olive oil tasting area. An adjacent room is also spacious. This area is used for meetings and special themed wine tasting such as pairing wines with chocolates.
Wines
Every two weeks, the wine list at 4.0 Cellars changes encouraging visitors to stop by more often.
Chansa 2012 was produced by McPherson Cellars with Vermentino grapes. The light yellow wine had an aroma of floral and tropical nuances. The taste was of citrus with apple, orange and lemon. The finish was crisp and fruity. Lily 2012 produced by Brennan Vineyards was a blend of Roussane, Viognier and Grenache. The wine offered floral notes of honeysuckle and acacia. The taste was of floral and yellow stone fruit. The crisp finish had floral and fruit notes. Viognier 2010 also produced by Brennan was a light yellow. The aroma was of floral and oak notes. The taste offered acacia, peach and leather notes. The finish was crisp with oak and some fruit nuances. Viognier 2012 from Lost Oak was a light yellow. The aroma was of yellow stone fruit. The taste had notes of peaches and nectarines. The crisp finish was fruity.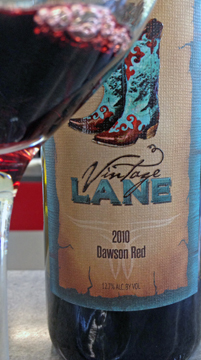 Buffalo Roam 2010 from Brennan Vineyards was a blend of Syrah and Mourvedre. The wine was ruby with a slight sienna hue. The aroma was of spice, floral and meat. The taste reminds one of spice with a hint of bacon. The finish with tannins offered leather and dark fruit notes. Vintage Lane Dawson Red 2010, was produced by Lost Creek. Vintage Lane was part of a boot manufacturer series. The ruby wine was a blend of Malbec, Syrah, Petit Verdot, Tempranillo, Ruby Cab and Chambourcin. The result was a wine with an aroma of dried dark fruits. The taste offered notes of cherries, plums and raisins. The finish was fruity with mild tannins. Tempranillo 2010 from Lost Oak Winery was a ruby color with a sienna hue. The aroma offered tobacco and spice nuances and the taste was of dark fruits, tobacco and leather. The finish with tannins was fruity with oak influences.
Chansa Sangiovese 2010 from McPherson Cellars was called Chansa for "taking a chance." The back label has an image of flipping a coin. This wine was a light ruby color with cherry notes. The finish was crisp and fruity with mild tannins. Dark Horse 2011 from Brennan Vineyards produced with 100 percent Nero D'avola was a ruby color. The wine offered notes of dark fruits and leather with a hint of licorice. The fruity finish had mild tannins.
Wine enthusiasts will enjoy a visit to 4.0 Cellars where they can easily taste wines produced by three different areas in Texas.
4.0 Cellars
10354 E. US Highway 290
Fredericksburg, Texas 78624-5761
Article written August 2013
---
Visit these Texas wineries that partner with Wine Trail Traveler.