Lake County Wine Region

Perhaps best known for Clear Lake, the largest natural lake in California, Lake County is once again emerging as a premium grape-growing region.
Vineyards
Vineyards in Lake County range from an elevation of 1,400 feet to 3,000 feet. Vineyards are planted in rich soils at the lower elevations and rocky red volcanic soil at the higher elevations. The county experiences warm days and cool nights often with 50º temperature differentials. Little fog settles in the lower elevation areas of the county. These conditions are ideal for grapegrowing. As much as 85% of the county's winegrapes are purchased outside Lake County, most grapes are sold to wineries in Napa and Sonoma counties.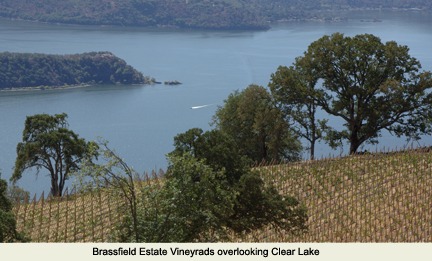 Predominant grape varieties include: Chardonnay, Sauvignon Blanc, Cabernet Sauvignon, Cabernet Franc and Merlot. Some of the county's currently living oldest Syrah vines were planted by British actress Lillie Langtry in 1888.
History
The history of winemaking and grape growing in Lake County dates back to the mid 1800's. Several winegrowers purchased land, planted vineyards and opened wineries. Prior to Prohibition, Lake County had 10,000 acres of vineyards and 28 wineries. During Prohibition however, vineyards were replaced with pear and walnut orchards. Now there is a rebirth of the wine industry. More than 18 wineries, 145 growers and 8,800 acres of winegrapes are making a comeback.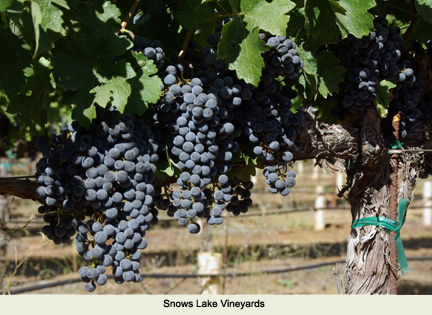 Lake County AVA's
Benmore Valley
Big Valley District - Lake County
Clear Lake
Guenoc Valley
High Valley
Kelsey Bench
Red Hills Lake County
Lake County
---
Visit these California organizations and wineries that partner with Wine Trail Traveler.