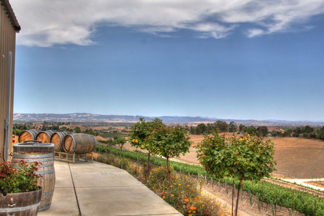 Visiting the Winery
For reservations call: 805-286-7798
We are sometimes able to accommodate same-day or next-day reservations.
Even without a full time tasting room, it's easy to find a time for a visit to taste. The winery is open to the public on tasting event weekends; for wine club member pick-up parties; and by appointment.

Event Calendar
Bon Niche Cellars Wine Club information
Wines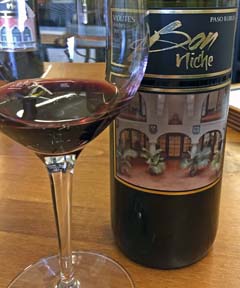 Bon Niche Wine Label
Chair / Chaise - Chardonnay
The Swing / La Balancoise - Sauvignon Blanc
Arches / Voûtes - Bordeaux Style Blend
Path / Chemin- Bordeaux Style Blend
The Bridge / Le Pont - Syrah
The Entry / L'Entree - Malbec
Vacation / Voyage - Syrah
Windows / Fenetres - Petit Verdot
Birdland Label
Osprey - Chardonnay
Cardinal - Red Blend
Robin Red - Red Blend
Barn Owl Zin - Red Blend