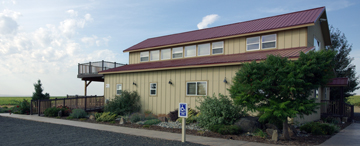 Tasting Room Hours
February - October
Saturday and Sunday 1:00 pm - 6:00 pm
Please call for appointments on other days.
Closed November - January and Easter Sunday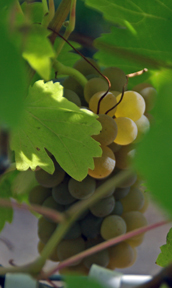 Wines
White
Chenin Blanc
Viognier
Confluence
Heaven's Reward
Red
Cabernet Sauvignon
Syrah
Malbec
Bombing Range Red
Petit Verdot
Rosé
2013 Events
May 30th - June 2nd
May 30th and 31st Dutch Oven Clinic
June 1st and 2nd BBQ Classes
Grand Champion Pit Master, Konrad Haskins and Cee Dub, TV host and Dutch oven author are teaming up to teach a four day outdoor cooking extravaganza the likes of which has never been offered before.
Learn to BBQ from Grand Champion Pitmaster Konrad Haskins!
The two day class covers BBQ101 thru BBQ301 with a reception dinner on Friday night. Learn how to cook barbeque, sides, breads and desserts all weekend, plus Cigar Class Saturday Night. This class is for all levels and covers "all" the techniques you need to cook the best backyard product possible including premium meats.
This year we have a special guest instructor Cee Dub!
The two day clinic will include; Basic Dutch Oven Cooking all the way to Dutch Oven Gourmet. Cee Dub teaches his "Time & Temperature" techniques so both beginners and advanced Dutch oven cooks learn how to achieve consistent results with anything they cook in their Dutch ovens.
You can sign up for all 4 days or pick the classes you wish to take. For more information on class options and to sign up for click on bbqinstitute.com.
June 8, 2013
McKinley Springs BBQ Showdown
Come and sample some of the best BBQ around. Cheer on your favorite team and help support our troops. The proceeds will go to the Guardians of Freedom Project. Their mission is to bring new clothing and daily essentials to our walking wounded soldiers currently serving in Kandahar Air Field, Camp Leatherneck, and Kabul, Afghanistan. This is a local organization that was started by Amy Withers. I encourage you to read her story on the Then and Now page of www.guardiansoffreedomproject.org.

July 20, 2013
8th Annual Horse Heaven Hills Trail Drive
Take a drive through the beautiful Horse Heaven Hills and visit with the winemakers and vineyard owners. Finish off the day at Crow Butte Park with a catered bbq and music. For some interested HHH AVA facts go to www.horseheavenhillswinegrowers.org.