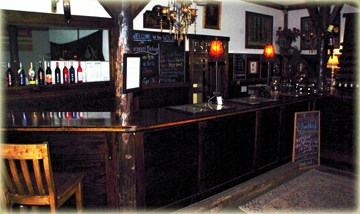 Tasting Room
Tuesday, Wednesday, Thursday: 1:00 pm to 9:00 pm
Friday & Saturday: 1:00 pm to 10:00 pm
Sunday: 1:00 pm to 6::00 pm, Starting May 9th (Summer only)
closed on Monday
Tasting fee:
Tours: Winery & Vineyard Tour Wednesday & Friday at 6:00 pm
Menu
While not considered a restaurant or commercial business, we offer a limited menu to accompany a glass of wine.
Appetizers
Cheese Plates: Two local cheeses and crackers
Meat, Cheese, Crackers Plate: Large (2-4 people) Small (1-2 people)
Brie and Bread:Warm wedge of Brie served with fresh baked bread.
Lappolito: Our Grandma's special recipe. With cheese, spinach, mushrooms, pepperoni, red sauce and a flaky crust (1-2) people
Hummus and Antipasta Plate: Roasted Red Pepper hummus and bread, with sides of artichoke hearts, roasted red pepper, olives, and pepperoncini
Gourmet Flat Breads
(For 2-4 people)
Made from scratch, please allow time for preparation and baking. Approximately 30 minutes...longer when busy.
Last pizza orders taken at 8:00pm Tuesday Wednesday,Thursday, 9:00pm Friday and Saturday, and 6:00pm Sundays (when open)
The White: Cheese, garlic, olive oil and fresh herbs.
Italiano: Pepperoni, grape tomatoes, cheese and a red sauce.
The Greek: Served on Phyllo dough, sausage, spinach, olives, Shiitake and other mushrooms, cheese, olive oil and garlic.
Frenchy: Olive oil, capers, pancetta, artichokes, Brie, garlic and fresh herbs.
Americano: Pepperoni, salami, sausage, pancetta, roasted peppers, pepperoncini and cheese with a red sauce.
Five-Cheeser: A layer of red sauce topped with Mozzarella, Provolone, Swiss, Cheddar and Brick cheeses.
The Veggie: Red sauce topped with a generous helping of roasted red peppers, pepperoncini, mushrooms, and tomatoes sprinkled lightly with cheese.
Dessert
New York Style Cheesecake