United Kingdom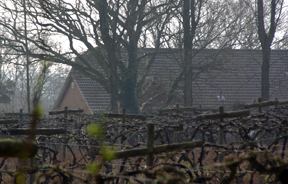 The United Kingdom does produce wine. As more and more winemakers recognize that grapes do grow in England and Wales, wineries are producing more wine. In the 1960's German winemakers helped vineyards to start in England. Today because of the German influence, many of the grapes growing in England are a German varietal.
The owner and winemaker at Ridgeview Estates believes that the terroir at his vineyard is the same as in Champagne, France. He produces delightful sparkling wines with a great taste and small bubbles.
If you decide to visit wineries in England, you will find many of them located south of London with access by using narrow shrub lined roads. Calling ahead for detailed directions is recommended.
English wine and British wine are not the same. English wine is made from grapes grown in England. British wine is made from grape concentrate obtained from anywhere in the world. Do not confuse the two types of wine.
---
Visit these tour operators tha partner with Wine Trail Traveler.
North America, Europe

SmoothRed
London, England, United Kingdom