Oregon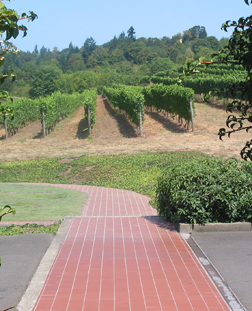 Oregon is one of the largest wine producing states in the United States. It enjoys worldwide recognition for it Pinot Noir and Pinot Gris amongst other varieties. Over 350 wineries were recorded in 2007. The annual case production in 2006 was over 1.6 million cases. Major grape varieties include Chardonnay, Gewürztraminer, Müller-Thurgau, Pinot Blanc , Pinot Gris, Riesling , Semillon for the white grapes and Cabernet Franc, Cabernet Sauvignon, Merlot, Pinot Noir, Syrah and Zinfandel for the red varieties.
There are several wine regions to explore.
North Willamette Valley
South Willamette Valley
Columbia Valley
Columbia Gorge
Umpqua Valley
Walla Walla Valley
Rogue Valley and Applegate Valley
Southern Oregon
Eastern Oregon
---
Support the following Oregon Wineries.