Michigan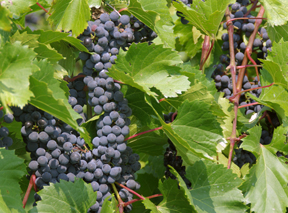 To date, Michigan has 159 wineries (according to Wine America prepared from TTB data). Some of these wineries also have retail shops in different locations. The Leelanau Peninsula and the Old Mission Peninsula have 26 wineries in the northwest section of the state's Lower Peninsula. Another wine region is the lower west section of the state where the Lake Michigan Shore area has 23 wineries. Many other wineries are located around the state. Four wine trails run through these regions. These trails include the Leelanau Peninsula Vintners Trail, the Wineries of Old Mission Peninsula Trail, the Lake Michigan Shore Wine Trail and the Southeast Michigan Pioneer Wine Trail.
Several wineries are located in southeast Michigan along the Pioneer Wine Trail. Within an easy day trip from Detroit, one will pass through miles and miles of lovely countryside with farms and fields landscaping the area. Fields of corn and rolling hills make this a lovely spring or summer trip. The location of the wine trail is the upper Grand River watershed. If you decide to spend the night, numerous Bed and Breakfasts are available for you to choose between. If you enjoy antiques, a number of antique shops also exist. Take your time and enjoy southeast Michigan.
Trip itineraries are available for the Old Mission Peninsula and the Leelanau Peninsula
---
Visit the Michigan winery, lodging facility and restaurant that partner with Wine Trail Traveler.