Ceàgo Vinegarden
by
Kathy Sullivan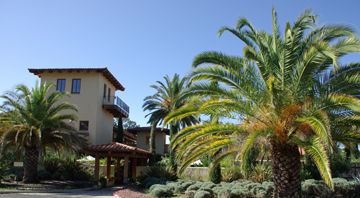 Summary: Ceàgo Vinegarden is a beautiful spot to spend an afternoon and enjoy a picnic lunch and a glass of Ceàgo wine. Ceàgo is easily accessible by boat, car or plane. In addition, the site has a helicopter pad. The beauty of the garden areas with Clear Lake nearby add to the ambiance. The vineyards have been certified by Demeter USA since 1996.
A visit to Ceàgo will take you to a Mediterranean-style tasting room and winery with abundant foliage including palm trees in the front. Nearby visitors will see sheep grazing in the field. The wines made at Ceàgo are produced with grapes grown using biodynamic farming. Ceàgo has vineyards in Mendocino and Lake Counties.
History
The very beginnings of Ceàgo were the inspiration of Barney and Kathleen Fetzer who started Fetzer Wines. Their 11 children worked in the vineyards. Eventually they sold to Brown & Forman. In 1993 they began Ceàgo on the McNab ranch in Mendocino. By 2001 they produced their first vintage. They sold the ranch and purchased Ceàgo Del Lago at Clear Lake. In 2004 they opened the tasting room and Biodynamic Hospitality Center on Clear Lake. Today the property in Lake County consists of 163 acres. This estate property is also home to an assortment of vegetation including palm, cypress, fruit and walnut trees as well as lavender and vegetable gardens.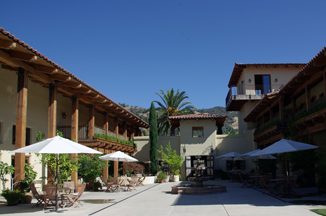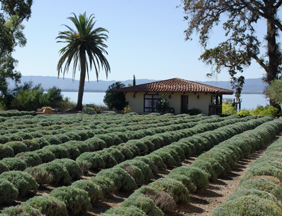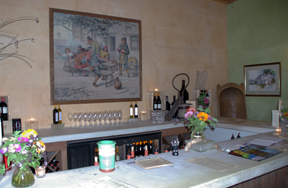 Tasting Room
The tasting room was roomy with a number of items to browse. Several books on biodynamics were available for sale. Hand-woven tapestries by Sheila O'Brien decorated a wall and were also for purchase. Gourmet refrigerated items are available. These include specialty olives, cheeses, juices and sliced meats. These are perfect for pairing with a glass of wine and enjoying at one of the outdoor tables.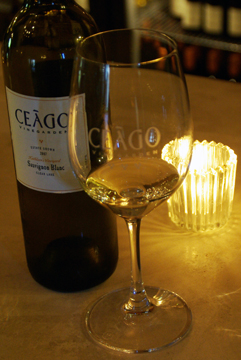 White Wines
Muscat Canelli Del Lago 2008 had a floral aroma with apricot notes. There was sweetness on the taste with floral and fruit nuances. This was a well-balanced wine. Suggested pairings included using with spiced dishes or as a dessert. Sauvignon Blanc 2007 offered an aroma and taste of citrus (grapefruit) and tropical fruit. The finish was crisp, fruity and refreshing. Chardonnay Del Lago 2007 had an aroma of citrus and green apple. The taste was creamy with apples and citrus nuances. The finish was crisp and fruity. This is a good food wine. Late Harvest Semillon Del Lago 2007 with a residual sugar of 15 percent had a crisp fresh fruit aroma. The taste was like a tropical fruit cocktail with nuances of pineapple, peach and nectarines. The fruit lingered on the finish.
Red Wines
Cabernet Sauvignon Del Lago 2005 was aerated. The aroma was of blackberries, cherries, tobacco and spice. The taste was of dark fruit and spice. The finish offered blackberries and cherries yielding to spice. The Cabernet Sauvignon Del Lago was also tasted without aeration. The difference was discernable. The aroma was of cherries and black fruit while the taste was of blackberries and cherries. The finish was crisp and fruity with tannins.
Events
Ceàgo has events periodically. Some of these include winemaker dinners. They also support the arts by hosting artist receptions and book signings. Private events may be held at Ceàgo Vinegarden. Consider holding business conferences, private luncheons or dinners, or perhaps a wedding in the lovely location next to Clear Lake.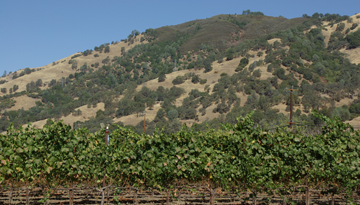 When you are planning to visit Ceàgo Vinegarden include enough time in your itinerary to enjoy a glass of wine and perhaps a picnic lunch amid the ambiance of the foliage filled gardens.
Ceàgo Vinegarden
5115 East Highway 20
Nice, California 95464

GPS: N39º 06.457' W122º 49.003'
---
Visit these California organizations and wineries that partner with Wine Trail Traveler.