Pizzadili Vineyard & Winery
by
Kathy Sullivan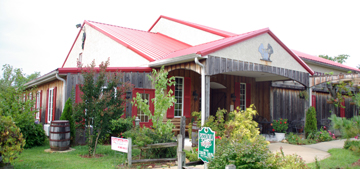 Summary: Pizzadili Vineyard & Winery is one of the few Delaware wineries. With vineyards and orchards, PIzzadili Winery offers a wonderful location for special events especially weddings. The winery produces fruit, red and white wines. The Pizzadili family owns PIzzadili Catering in Felton, Delaware.
Pizzadili Vineyard & Winery began with Tony and Pete Pizzadili who came to the United States in the 1950's. Learning about vineyards from their father, they wanted to create Italian-style wines and purchased the property in 1992. In 1993, Tony and Pete began planting the vineyards. Work was done on weekends including Sundays.
The first building added to the property was a warehouse. In 2004 a dock and gazebo were added. Pizzadili added a tasting room, winery and retail section and opened its doors to the public in 2007.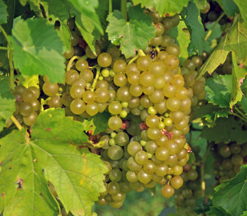 Pizzadili Vineyards
The twenty acres of grapes include Chardonnay, Riesling, Merlot, Cabernet Sauvignon, Delaware, Seyval, Vidal, Pinot Noir, Chambourcin and Niagara. Today everything is done onsite from growing grapes to bottling. The winery also sources grapes from growers in Delaware.
Private Events at PIzzadili
PIzzadili Vineyard & Winery is ideal as a wedding location. The winery can host many types of events and has a pavillion that seats up to 400 guests. The facility has 35 to 40 weddings each year. Other private events can include birthday celebrations, retirement parties and business meetings. The Pizzadili Catering service is also available for these occasions.
Other events to take place throughout the year include a wine and beer festival and a wheels and wine event - a car show. Visit the Pizzadili Vineyard & Winery website for future events.
There is an informal tasting counter in the retail area. A formal tasting room is behind the retail room. For some small special events, a barrel aging room has long tables that can seat about 24 people. This room recreates a cave-like barrel aging room reminiscent of barrel rooms in some Italian wineries.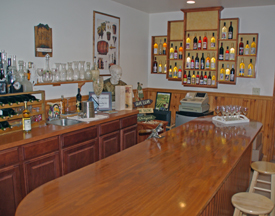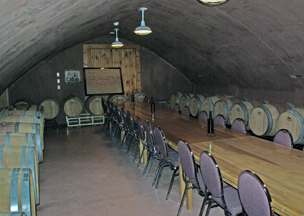 Wines
The winery produces red, white, and fruit wines. All wines are sold from the onsite tasting room. Strawberry Mist is the number one selling wine. Sweet with strawberry notes this is a perfect 3-P wine - perfect for patio, picnic and pool sipping. Merlot 2008 was a ruby color with dark fruit notes. The finish had tannins with the fruit yielding to spices. Cabernet Sauvignon 2008 was a ruby color. The aroma and taste offered notes of blackberries with a hint of plum. Tannins were on the fruity finish. Cherry Table wine was produced with cherry fruit. There was a distinct cherry taste on the finish. The wine was dry and tart.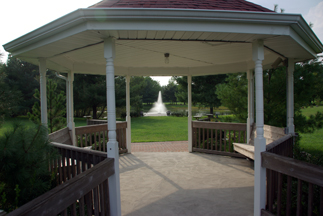 When you visit enjoy the picturesque landscaping outside of the winery. Take time to stroll the beautiful grounds including the vineyard, pavilion, gazebo and pond.

Pizzadili Vineyard and Winery
1683 Peach Basket Rd
Felton, Deleware 19943
GPS: N39º 01.526' W75º 34.080'
---
Visit these businesses that advertise on Wine Trail Traveler.