Press Kit
Queries
To contact Terry and Kathy use this email.
Queries about the books should be sent to this email.

Photos
These photos are free to download. Give credit to Terry and Kathy Sullivan for use of the photo.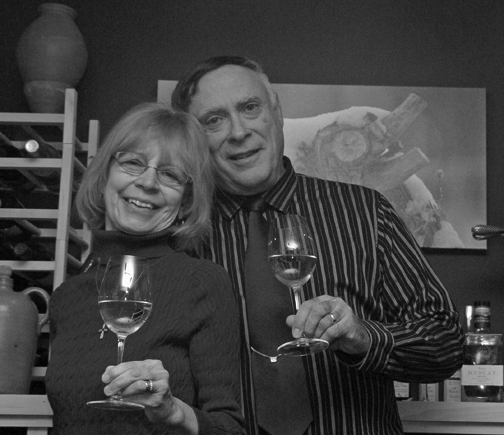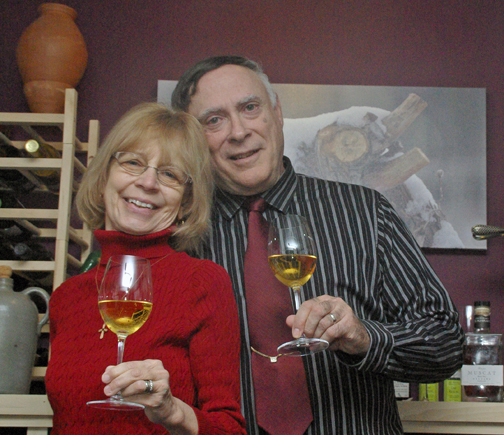 Bios for re-use
50-word bio
Terry and Kathy began second careers as wine travel writers. Taking thousands of photographs and writing hundreds of articles, they visited and wrote about 1,300 wineries and vineyards in Europe, North America and Oceania. They began making wine in 2008 and published their first book, A Wine Journey in 2012.
137-word bio
Terry and Kathy Sullivan are authors and wine travel writers who discovered the ambiance of visiting wineries and the intrigue of winemaking. They have collected wine and winery stories for over 10 years and want to share those stories with others. In addition to the extensive Wine Trail Traveler website, Terry and Kathy have completed four wine-related books and are in the midst of writing their fifth wine book. Their latest book, A Wine Lexicon: Increasing Your Knowledge was published in January 2017. Complete with color photos, The Wine Lexicon will add to your confidence and enjoyment when tasting a glass of wine.
Come along on a wine journey and discover the fascinating subject of wine that includes many disciplines such as history, biology, chemistry, climate, weather and ancient, old and new technology.
400-word bio
Terry and Kathy Sullivan are authors and wine travel writers. They own Wine Trail Traveler LLC, a winery and vineyard virtual visitor center. Over the past decade, Terry and Kathy traveled to wineries throughout the world and wrote articles about the experiences on the website http://winetrailtraveler.com. The website was developed in 2007. Since late 2006 they have visited and written about over 1,300 wineries in North America, Europe and Oceania. 
Their first book, A Wine Journey was published in November 2012. The book explores what interested wine enthusiasts can do to learn about wine, make wine and travel to wine regions. Their second book, A Wine Tourist's Guide: Visiting Tasting Rooms was published in September 2013. This book is about visiting tasting rooms, expectations, etiquette, common international grapes and more. Their third book, Georgia, Sakartvelo: the Birthplace of Wine was published in March 2014. This book looks at the wonderful wine story of what is now the country Georgia. Wine grapes were cultivated and wine continuously made in Georgia for 8,000 years. This is thousands of years prior to viticulture and winemaking in Western Europe. Their fourth book A Wine Lexicon: Increasing Your Knowledge was published in January 2017. Much of their present time is devoted to author talks and book signings.
The couple has been making wine since 2008 deciding that since they were writing about wine they should start making it. Over that time Terry and Kathy have made wine at home, at a Virginia winery and at a Maryland winery. With the 2013 harvest, they made a qvevri-wine in the country Georgia. While in Georgia, they helped to harvest Rkatsiteli, a white grape, in September 2013 and destemmed the grapes and placed them in a small qvevri buried in the ground at Twins Wine Cellar of Napareuli. They opened the qvevri in April 2014 when they returned to Georgia for the International Wine Tourism Conference. They returned to the United States with a small qvevri that is now buried underground. They have made three vintages in this qvevri. Qvevri winemaking is the only winemaking protocol that is on the UNESCO list of Intangible Cultural Heritage.
They have presented at several wine conferences including the International Wine Tourism Conferences in Perugia, Italy, Zagreb, Croatia and Tbilisi, Georgia. Terry also presented at the Eastern Winery Exposition in Lancaster and the Wine Bloggers Conference in Corning, New York.
Books
Purchase a book

Wine Trail Traveler Online Bookstore