Greywacke
by
Kathy Sullivan
Kevin Judd is a renowned winemaker and photographer in New Zealand. Currently he is producing Greywacke wines at Dog Point Vineyards. Greywacke wines are available internationally. Kevin's concern with details is evident in the quality of Greywacke wines and his photography.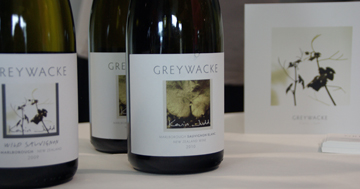 Kevin Judd moved to New Zealand from Australia where he attended Roseworthy College to study winemaking. In 1983 he moved to New Zealand and became the winemaker for Selaks Wines. Eventually Kevin helped to found Cloudy Bay winery where he was also the chief winemaker for 25 years. Under his watch Cloudy Bay became a large worldwide renowned winery. In 2009 Kevin decided to leave Cloudy Bay to produce wines under his own brand name, Greywacke.
The owners of Dog Point Vineyards knew Kevin having worked with him. In 2009 there was room for Kevin to produce his own wines at Dog Point and he jumped at the opportunity.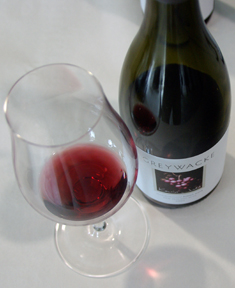 In 1993 Kevin had foresight into the future when he secured the name Greywacke by registering it. Little did he know then that he would be producing Greywacke wines at Dog Point. However by having the name Greywacke registered in the 1990's, he must have had hopes that he would one day have his own wine brand. Greywacke refers to the type of grey stone that is found throughout New Zealand. This rock is a combination of layers of grey sandstone and mudstone.
Today Kevin Judd is producing world-renowned wines that are exported to countries in Australia, Europe, Asia, South America and North America.
Greywacke Wines
Grapes for these wines are sourced locally. Greywacke Sauvignon Blanc 2010 offered an aroma and taste of citrus especially lime. The finish was crisp with lime. Wild Sauvignon 2009 was a light yellow. The aroma and taste offered yellow stone fruit and minerality. The finish was crisp with citrus on the aftertaste. Pinot Gris 2010 offered citrus with a hint of pineapple on the aroma. The taste had a smooth mouth feel with hints of pineapple. The crisp finish had layers of fruit. Pinot Noir 2009 was a translucent red/purple. The aroma had cedar and cherry notes while there were cherry notes on the taste. The finish had mild tannins with cherry yielding to cedar.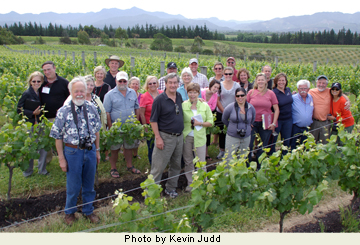 Kevin Judd, Photographer
In addition to the wonderful wines Kevin produces, he is also a professional photographer. For 20 years Judd has developed a passion for wine photography. He has published two books. The first book was a photographic essay, The Colour of Wine. This book is about the Marlborough vineyards. The most recent book published in 2009 was The Landscape of New Zealand Wine.
Wine bottle labels feature Kevin's photos.
We were delighted when Kevin took a photo of the Washington State University tour group with our camera. As the tour group left the winery, many positive comments were heard about the quality of the Greywacke wines.
Enjoy a Greywacke wine when you have the opportunity. If visiting New Zealand look for Kevin Judd's recent book, The Landscape of New Zealand Wine.
---