Watts Roost Vineyards
by
Kathy Sullivan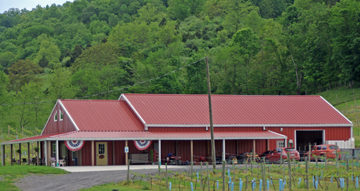 Summary: Watts Roost Vineyards is a farm winery located in Lewisburg, West Virginia. The owners note that "Watts Roost Vineyard makes good wine using French-American hybrid grapes that we grow on-site. Frank and I like sharing our experiences and encouraging people to drink what they enjoy." The winery is easy to find on the property with a colorful large metal rooster welcoming visitors.
Frank and Barbara Tuckwiller are the proud owners of Watts Roost Vineyards. Frank is into his third career as a winemaker and viticulturist. Frank and Barbara, a congenial couple, decided to move to Lewisburg, West Virginia to start a vineyard as a retirement career. Barbara remarked, that Lewisburg has been named, "America's Coolest Small Town!" The winery and vineyard property are at the foot of Muddy Creek Mountain.
Today Frank and Barbara are the owners of a winery, vineyard and farm that includes sheep, cattle, chickens, alpacas and a llama. In addition, the property has a stocked fishpond.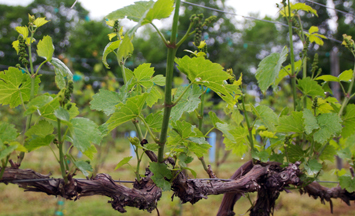 Vineyards
Grapevines were planted in 1998. Originally Watts Roost Vineyards were planted with vinifera varieties. Not pleased with the results, Frank took out all of the vinifera and replanted with French-American hybrids. Varieties include Chambourcin, Chelois, St. Vincent, Noiret, Leon Millot, Chardonel, Landot Noir, Vidal Blanc and Marechal Foch. Frank noted that the vineyards have 2,100 degree-growing days.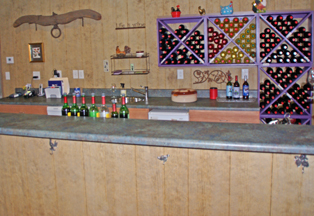 Tasting Room
The winery and tasting room are located in a large red modern-style barn. This building opened in 2010. A section of the tasting area has seating. Outside is a large patio with wrought iron tables and chairs where visitors can enjoy a glass of wine.
Prior to his third career, Frank was in the United States Marine Corp for 20 years, during which time he was awarded the Silver Star and Purple Heart. After that patriotic career, Frank discovered that he could repair air conditioners when others could not, so he started an air conditioning repair business. Eventually, he turned that business over to his son and decided to move to West Virginia where he had been raised.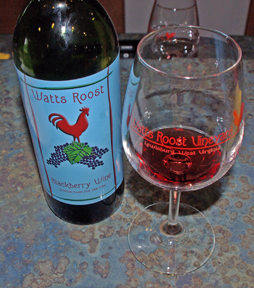 Wine Notes
Chambourcin Reserve 2008 offered an aroma and taste of red berry notes. The finish was crisp and fruity with very mild tannins. Chambourcin 2008 had red berry notes and the finish was crisp and fruity. Muddy Creek Mountain Red was a light ruby wine that was a blend of Chelois, Marechal Foch, Chambourcin and a touch of Vidal. The wine was fruity with earthy overtones.
Vidal Blanc 2008 was a straw color and reminiscent of a fruit salad. The finish was crisp with a fruity finish. Calico White had apple and pear notes and was semi-sweet.
Blackberry Wine, the number one seller, was a light ruby color. The wine had blackberry notes on the aroma and taste. The finish was crisp and sweet with blackberry notes.
Watts Roost wines are available at the winery tasting room and numerous offsite stores and restaurants to which Frank self-distributes. Watts Roost Vineyards is present at festivals including the West Virginia Wine & Arts Festival in Martinsburg, West Virginia and Mountain Heritage Festival in Harper's Ferry, West Virginia.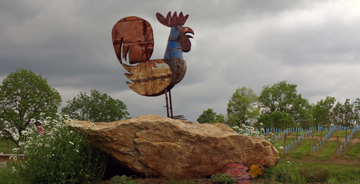 When planning a visit to Watts Roost Vineyards, consider staying in Lewisburg, West Virginia. Watts Roost provides a friendly visitor experience and good wines. Enjoy the views of the vineyards, Creek Mountain and farm animals. Visitors enjoy having their picture taken with the rooster, a Christmas gift from Barbara and Frank's children.
Watts Roost Vineyard
2245 Blue Sulphur Pike
Lewisburg, West Virginia 24901
GPS: 37º 48.670' W80º 30.220'
For more information
---
Support this winery that advertises on the Wine Trail Traveler site.