Suisun Valley Wine Cooperative
by
Kathy Sullivan
Summary: Doug Sparks, owner and winemaker of Sunset Cellars believes that the wines at the Suisun Valley Wine Cooperative are typical of Suisun Valley and offer quality, value and authenticity. There are no pretensions or attitude in the tasting room. Doug wants the tasting room staff to keep it "personal" for visitors. Stop by and enjoy a relaxing time at Suisun Valley Wine Cooperative. The tasting room is open 12 Noon to 5pm, Thursday thru Sunday.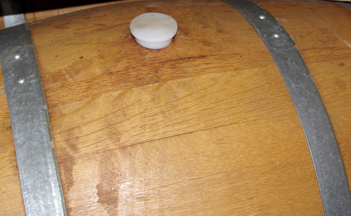 Located on Suisun Valley Road just a short distance from Interstate 80, Suisun Valley Wine Cooperative offers an easy to access wine tasting room featuring several Suisun Valley wineries. Visitors to Suisun Valley have the opportunity to taste wines from five Suisun Valley wineries at one stop. These family wineries include Sunset Cellars, King Andrew Vineyards, Winterhawk Winery, Blacksmith Cellars and Mangels Vineyards. Adjacent to the tasting room is the Sunset Cellars winery facility.
Doug Sparks, owner and winemaker for Sunset Cellars had friends involved in making wine. One year they crushed five tons of grapes. It was not long before Doug started making wine in his garage. The Sunset name came from the district he lives in while in San Francisco. In 1997, he decided to go commercial. His first production was 400 cases and today he is now producing 2,000 cases. In the future, Doug hopes to produce 5,000 cases. Sunset Cellars has been producing wine from Suisun Valley grapes since 1998.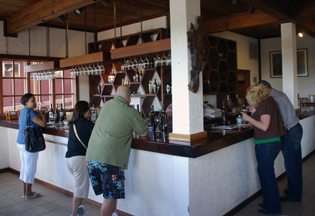 Multi-Winery Tasting Room
After discovering the present building, Sunset Cellars decided it would be an ideal spot for a multi-winery tasting room. The two-story building has redwood stained siding with white-framed windows. On the other side of the tasting room, vineyards add to the atmosphere of the visit. Inside, the tasting room is relaxing. An L-shaped wood tasting counter provides plenty of room for visitors to taste wines. A corner has seating for anyone interested in enjoying a glass of wine in the tasting room. We tasted several wines in the cooperative tasting room with the provided Riedel glasses that showcased the wines.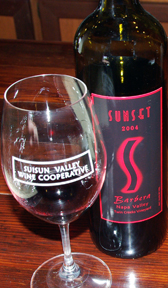 Winterhawk
Winterhawk Chardonnay 2006 offered an aroma of oak, apple and vanilla. The taste was creamy with apple and citrus notes. The finish was crisp and fruity.
Sunset Cellars
Sunset 2005 Zinfandel was a wine produced with Suisun Valley grapes. The color was a transparent sienna color. The aroma and taste were of black fruit with hints of spice and mineral. The wine finished with mild tannins. Sunset Petite Sirah 2003 was produced with grapes from Dry Creek Valley. The wine was a dark purple while the aroma and taste were of dark fruit and mineral nuances. The fruity finish had bold tannins. We tasted two Barbera wines produced with grapes from the same Napa vineyard with one a 2004 vintage and the other a 2005 vintage. Both were aromatic although the 2004 was more intense. Characteristics included almonds, fruit and floral. There was a little more heat on the finish of the 2005 than the 2004. Consider pairing with pasta and short ribs.
King Andrews Vineyards
Muscat Blanc produced by King Andrews had an alcohol level of 14.5%. The grapes were harvested in Suisun Valley. The aroma was aromatic with fruit nuances notably orange notes. The taste was dry with orange nuances. The wine finished dry.
Enjoy a visit to a winery cooperative where you can taste wine produced by five wineries without traveling. You will discover a friendly tasting room that is down-to-earth with no attitude.
Suisun Valley Wine Cooperative
4495 Suisun Valley Rd
Suisun Valley, CA 94534
GPS: N38º 15.829' W122º 06.819'
---
Visit these California organizations and wineries that partner with Wine Trail Traveler.