7 Delicious Sparkling Wines To Taste If you Haven't Done So
by
Heidi Jones
"Where there is no wine, there is no love" - Euripides.
Wine is one of the most versatile alcoholic beverages. You can drink it while relaxing after a long day at work or serve it to your guests at a fancy party. It also has several health benefits when consumed in moderation. It leads to a healthier heart, reduces the risk of cancer, and strengthens your bones.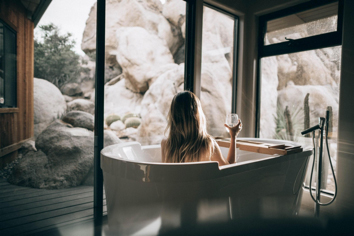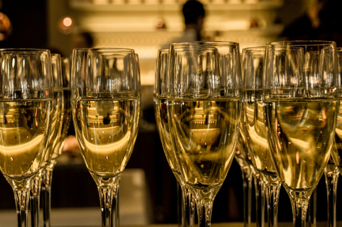 When compared to other wines, sparkling wines range from extremely dry to much sweeter. They can be found in every color: white, gold, red, and pink, with each wine having its own set of unique qualities. The process of enjoying a sparkling wine should be slow and not rushed. Slowly sipping the wine will allow it to oxygenate in your mouth and allow you to feel out the bubbles as well as the flavors offered by the wine. The more superior the wine, the longer is the time for which the aftertaste lasts. The right temperature can also make all the difference to your experience.
The best sparkling wines are known for their consistency, how well they have been aged, and their value for money. The following list contains some of the most highly recommended sparkling wines, which every wine lover must try at least once.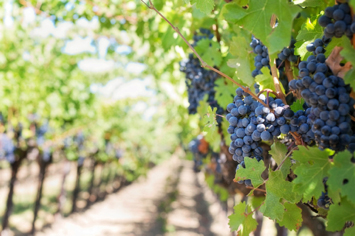 1. Totts Champagne Brut California
Made with the finest grapes from the vineyards of California, this citrusy sparkling wine has notes of green apple and stone fruits, making it the perfect medium-sweet wine. A complete bargain, Totts Champagne, is moderately bubbly and refreshing. It is as enjoyable on its own as it is as the base for cocktails such as mimosas. It is nicely balanced, which allows it to pair perfectly with seafood like shellfish and lean fish.
Perfect as an aperitif, Contero Brachetto D'Acqui is a reasonably priced wine from the Piedmont region of Italy. At 5.5% alcohol content, the sparkling red wine is made from aromatic Brachetto grapes. It has hints of fruity flavors like that of cherries, strawberries, and raspberries along with hints of bitter almonds. The wine boasts of a creamy mouthfeel and a bittersweet finish and goes well with desserts and chocolates.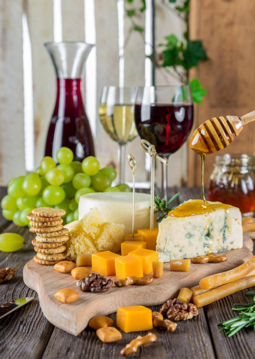 3. La Battagliola Lambrusco
The flavors of this excellent Italian wine are brought out by its slight spiciness. The gravelly soil at La Battagliola vineyard ensures the consistency of aromas and characters in the wine. With hints of cherry, blackberry, and raspberry, it has excellent structure and the perfect amount of acidity. A plate of charcuterie will perfectly complement the dry, frothy finish of this sparkling red wine. It also pairs well with oysters, red meat, and cheese.
4. Jacob's Creek Sparkling Shiraz
The perfect bottle for beginners, this sparkling red wine, was awarded the bronze medal at the International Wine Challenge, 2008. The full-bodied wine is balanced by the fruitiness offered by the hints of blackberry and raspberry in it. The Australian wine is also famous for its soft velvety tannins that makes for the perfect finish. It can be effortlessly paired with meats like duck, turkey, and bacon.
5. Member's Mark Charles Montaine Brut Champagne
A perfectly balanced blend of Pinot Noir, Pinot Meunier and Chardonnay grapes, it is one of the most reasonably priced champagnes in the market. With flavors of white fruits like apples, pears, and white peaches, this sparkling wine is smooth on the taste buds. What works in its favor is that champagne serves as the gold standard for sparkling wines. Some of the foods that can be paired with this wine are shellfish, fresh fish, pork, and soft cheeses.

6. Finke's Sparkling White Wine Blend
A blend of Chenin Blanc and Chardonnay, this sparkling white wine is known for its freshness, youthfulness, and small yet lively bubbles. The light-bodied Californian wine has notes of apples, pineapples, and a few other tropical fruits. The citrusy flavors are balanced out by the earthy notes offered by the minerals present in it. The wine is known for its crisp and dry finish, which pairs well with greasy foods like Chinese or pizza, as well as with shellfish and lean fish. It is one of the best and most affordable vegan-friendly sparkling wines in the market. This makes it very popular among vegan customers, who have very few quality options in the market.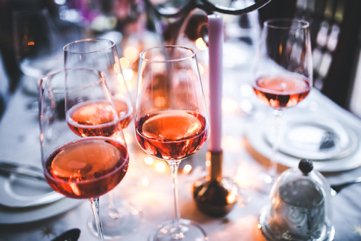 7. Mirabeau La Folie Sparkling Rosé
Light pink with a touch of red fruit makes this one of the most delicate wines out there. It is equally favorable on the taste buds and the nose. With notes of pink grapefruit, red apple, red berries, and exotic pineapple, this is one of the best wines that the South of France has to offer. It does a wonderful job as an aperitif and can perfectly complement several desserts because of its fruity flavors.
Conclusion
Sparkling wine is best served in flutes. The best way to consume it is to fill the glass halfway to allow yourself to enjoy the aroma of the wine fully. With something to offer for every occasion, every palate, and every price range, this is an exhaustive list of sparkling wines. It can save you from hours of searching through shelves of wines. Now, you can find out which sparkling wine suits you the best from the comfort of your home. You also don't need to wait for an exceptional occasion to open your favorite bottle of champagne. Instead, you can enjoy some of the best sparkling wines from all over the world, which are equally good in taste, texture, and aroma.