City Winery
by
Erin K. Sullivan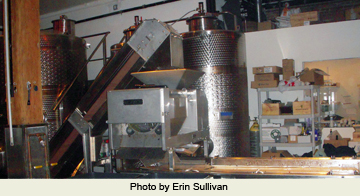 Fresh air, vines blowing in the wind, sunshine, and peace. That is what first comes to mind when you think of visiting a winery. Not honking horns, sirens, and street noise. But even New Yorkers need a winery. That's where City Winery comes in. Owner, Michael Dorf opened the doors to this beautiful venue only a few months ago and it is already a New York hot spot.
How is it that a winery can exist downtown in Soho? Easy- they make their own wine but buy the grapes from other vineyards. Dorf enthusiastically explained, "We have the luxury of being in a place where you can't grow your own grapes so we go where the terroir is best." He gets his grapes from his favorite places, such as Malbec from Argentina and Pinot Noir from Oregon. The world of grapes is at his fingertips.
Why did Dorf take on the project of opening a winery in the middle of a busy city? He happens to be one of NYC's top entrepreneurs and four years ago he fell in love with barrel making. He took his experience in music (Dork opened the famous, "Knitting Factory" in the 80's) and combined it with wine to get the best of both worlds.
Needless to say, City Winery is not your average winery. Not only can you make your own barrel of wine, but they also have weekly music and entertainment events. Barrel making ranges from about $6,000 to $9,000 and is a great activity for a group of friends or family. And there is no need to worry about the quality of grapes from this winery in the city. Grapes are picked off the vines in the evening when temperatures are cooler and transported to NYC by refrigerated trucks within three days.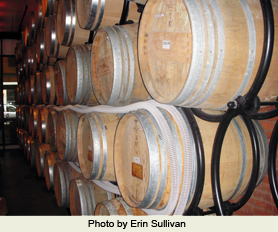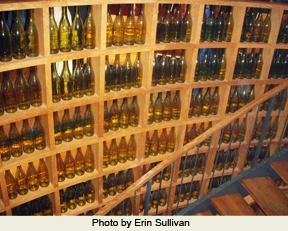 City Winery smells of success. They have the capacity to produce 6,000 cases of wine and given their rising popularity, they are going to need every inch of it.
City Winery
155 Varick St
New York, NY 10013
---