Christmas Day and Holiday Recipes Suggestions
Below is an easy list of recipes with the links we have collected. These recipes use wine as an ingredient. The addition of a little wine can make a great dish even better. Purchase good wine not something sold in the local store as a cooking wine. These recipes are provided by wineries and businesses who have given us permission to add them to our Wine Trail Traveler website. Many more recipes are on the Wine Trail Traveler site that may appeal to you. Enjoy.
Hope everyone is enjoying preparing for the holidays!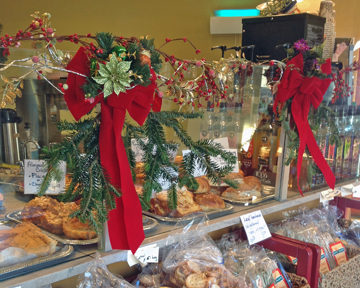 Appetizers
Steamed Mussels
Sherried Walnuts
Stuffed Mushroom Caps
Gelatin Terrine

Salads
Michigan Vineyards Salad
Roasted Beet, Blood Orange and Goat Cheese Salad
with Champagne Vinaigrette
Scuppernong Fruit Salad (Easy but make the night before)
Marinated Vegetable Salad
Beef Entrees
Cabernet Sauvignon Pot Roast
Filet Mignon with De Ponte Pinot Noir Sauce
Three Ridges Red London Broil
Fish Entrees
Knapp Shrimp Newburg
Grilled Rock Lobster
Salmon with Blackberry Hollandaise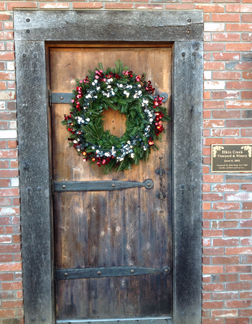 Pork Entrees
Strawberry Rhubarb Glazed Pork Loin
Thyme and Honey Baked Glazed Ham
Pork and Plums with Port Wine
Stuffed Tenderloin with Honey Wine Sauce

Poultry Entrees
Roast Turkey with Madeira Gravy
Marinated Chicken Breasts
Shelton Farms Chicken Duo
Vegetable Dishes
Warm White Asparagus with Truffle Fondue
Mushrooms and Cream
Desserts
Vanilla Bean Cheesecake with Walnut Crust
Chocolate Cabernet Sauvignon Tart
Lakewood Pear & Walnut Crumble
Blackberry Bramble Wine Cake