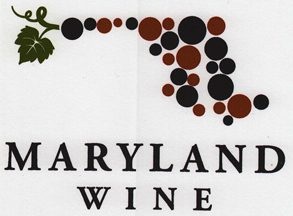 March 1st is the start of Maryland's Wine Month. The first Maryland Wine Month was in 2011. Over the years the wine industry in Maryland has grown prolifically.
Just look at some the most recent facts about the Maryland's wine growth, according to the Maryland Wineries Association:
100+ wineries are now in Maryland
1,000 acres of grapes
Wines include traditional wines, fruit wines and meads
In 2019 Maryland Wineries produced 201,000 cases of wine
Maryland Wineries also helps the economy and has added employment opportunities. According to the Maryland Winery Association, the wine industry has added 2,000 jobs.
Several Maryland Wineries have already planned for specials during March. For example Layton's Chance Winery will offer (all month) a special tasting flight of Vidal wines. These flights are a reasonable $6 and includes the souvenir glass. At Blue Mountain Wine Crafters a special pairing (all month) will involve pairing Girl Scout Cookies with wine.
On March 1, Dove Valley Winery will host a Mardi Gras After Party. Dove Valley Winery offers many other special events and activities during March. Also on Sundays during March, Robin Hill Farm & Vineyards in Brandywine, will offer a session that includes a private tour of the production area, a discussion and a tasting in the cellar.
March 21 is the day that Hidden Hills Farm and Vineyard will have the Grand Opening of their tasting room.
Check the calendar on the Maryland Wineries Association website to discover more winery events.
How to Support Maryland Wine Month
During March show your appreciation of the wineries in Maryland visiting some of the participating wineries. Another way to support the Maryland wine industry includes asking for a Maryland wine when dining out or when shopping at your local wine shop.
Wine Trail Traveler has visited and enjoyed many of the Maryland wineries. For winery reviews and photos visit the Wine Trail Traveler review section.
Cheers!
Kathy