The first statewide wine event of 2015 is on Thursday, January 8th at the B&O Railroad Museum in Baltimore. The dress to impress Winter Wine event takes place from 6:00 pm to 9:00 pm. From 6:00 pm till 7:00 pm there will be a special Vintage Vidal reception followed by the Roundhouse Tasting featuring several Maryland wineries.
Why showcase wines produced from Vidal Blanc? Slightly over half of the more than 50 wineries in Maryland produce at least one wine made with Vidal grapes. Some of these wineries use Vidal as a blending grape while other make a 100% Vidal wine. Vidal is a French hybrid grape that was originally produced for the production of Cognac in Chateau-Maritime. The hybrid was obtained by Jean-Louis Vidal in the 1930s by crossing the grapes Trebbiano Toscano with Rayon D'or. Although the grape was created in France, there is very little planted in that country. It is abundantly planted in the north eastern part of the United States and Ontario, Canada.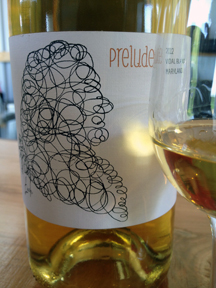 One of the benefits of Vidal in the vineyard is that it is hardy in the northeastern climates. The thick-skinned grape makes it ideal for producing Icewine if left on the vines until the temperatures drop to 17º F to harvest. Most of the Icewine is produced in Ontario.In Maryland the varietal grape is used to produce a range of wines from dry white wines to late harvest sweet white wines. Its versatility is an attraction to Maryland growers and wineries.
I've tasted many of the Vidal wines produced in Maryland and have a current favorite. Because of the rarity, I enjoy white wines that are deeply colored with a full body and a tannin structure. In other words I like a white wine that was crafted using a red wine protocol. Catoctin Breeze Vineyard in Thurmont produces two Vidal grape wines. Their Prelude was made following a red wine protocol. Fermentation included whole berries. The three weeks of skin contact creates a wine with a deeply gold color with an orange hue. I picked up notes of floral and citrus on this full-bodied white wine that also had mild tannins.
If you enjoy wines made of Vidal grapes or would like to experience the range of wines made with Vidal grapes attend the Vintage Vidal Reception at Winter Wine from 6:00 – 7:00 pm. The cost of the Vidal Reception and the Roundhouse Tasting is $80. Those just attending the Roundhouse Tasting from 7:00 – 9:00 pm will pay $65 for their tickets. Tickets can be purchased online.