January 10 is the start of the Niagara Icewine Festival that begins with the 25th Niagara Icewine Gala.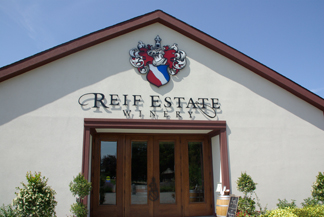 Niagara icewines rival other sweet dessert wines including: late harvest wines, ice ciders, Port, Hungary's Tokaji, France's Sauternes, and Italy's Vin Santo.
If you haven't tasted an icewine from Niagara, Niagara is a great place to visit and discover icewines.
This year in 2020, Niagara Icewine participants can purchase a Icewine Discovery Pass for January 10-12, 17-19 and 24-26. The Snow Globe Soirée takes place January 16 – February 16. Wineries participating in the Niagara Icewine Festival are located in Niagara-on-the-Lake and Twenty Valley.
Tickets are available online as well as at Ontario Tourism Centres, Niagara-on-the-Lake Chamber of Commerce and participating wineries.
Niagara Icewine Gala (January 10) includes:
Icewine from more than 30 producers
Culinary treats paired with the icewine
Ice sculptures
Interactive icewine activities
Video of the past 25 years of Canada's icewine story
General admission tickets are still available for $199 +HST
Discovery Pass includes:
The Discovery Pass is good for the specified nine days (January 10-12, 17-19 and 24-26)
Includes 8 wine and food pairings at the participating wineries
36 participating wineries
Tickets are available for $45 +HST. Special driver's tickets are $35 +HST.
Snow Globe Soirée Experience includes:
Pre and post dinner welcome in the Snow Globe Lounge with Niagara VQA wines available and includes a view of the Falls.
A 90-minute dining experience in a heated Snow Globe furnished with blankets and twinkling lights
A 3-course meal with a curated Niagara VQA wine list
A Snow Globe concierge 
The Snow Globe Experience takes place Thursday through Sunday between January 16 and February 16. Price: $999 per Snow Globe dome (includes dinner for six and two bottles of premium VAQ wine.)
Wine Trail Traveler visited many of the wineries located in Niagara. Articles and photos are available online.
2020 may be just the year to discover icewines in Niagara!
Cheers!
Kathy