Yesterday, I wrote about the challenge of pronouncing and spelling Georgian wine grapes. Often, a bottle of wine will have the name of the grape or blend of grapes on it. At times though, rather than the grapes' names, you will have the name of the appellation. Think of a wine label that has the name Chablis. In France, Chablis is a town, a geographical location. Chablis is also an appellation d'origine contrôlée (AOC) and refers to the town of Chablis and the surrounding vineyards. A wine from this area called Chablis is made from Chardonnay grapes. It is something that wine enthusiasts learn somewhere along their wine journey.
In Georgia, appellations also refer to geographical areas and the surrounding vineyards. The name of the appellation also appears on the wine bottle label. People learn what grapes are in the wine that can use that appellation name on the label. A white wine with the name Tsinandali on the label, is a blend of Rkatsiteli and Kakhetian Mtsvane from Tsinandali. Conference attendees who attend the 6th annual International Wine Tourism Conference in Tbilisi on March 29th and 30th may have an opportunity to drink a red wine called Mukuzani. This is not a name of a grape, but the name of an appellation. A wine with the name Mukuzani is made from Saperavi grapes grown in the town of Mukuzani or surrounding villages.
Here is a chart with appellation names and the grapes that may be used in a wine bearing the appellation name.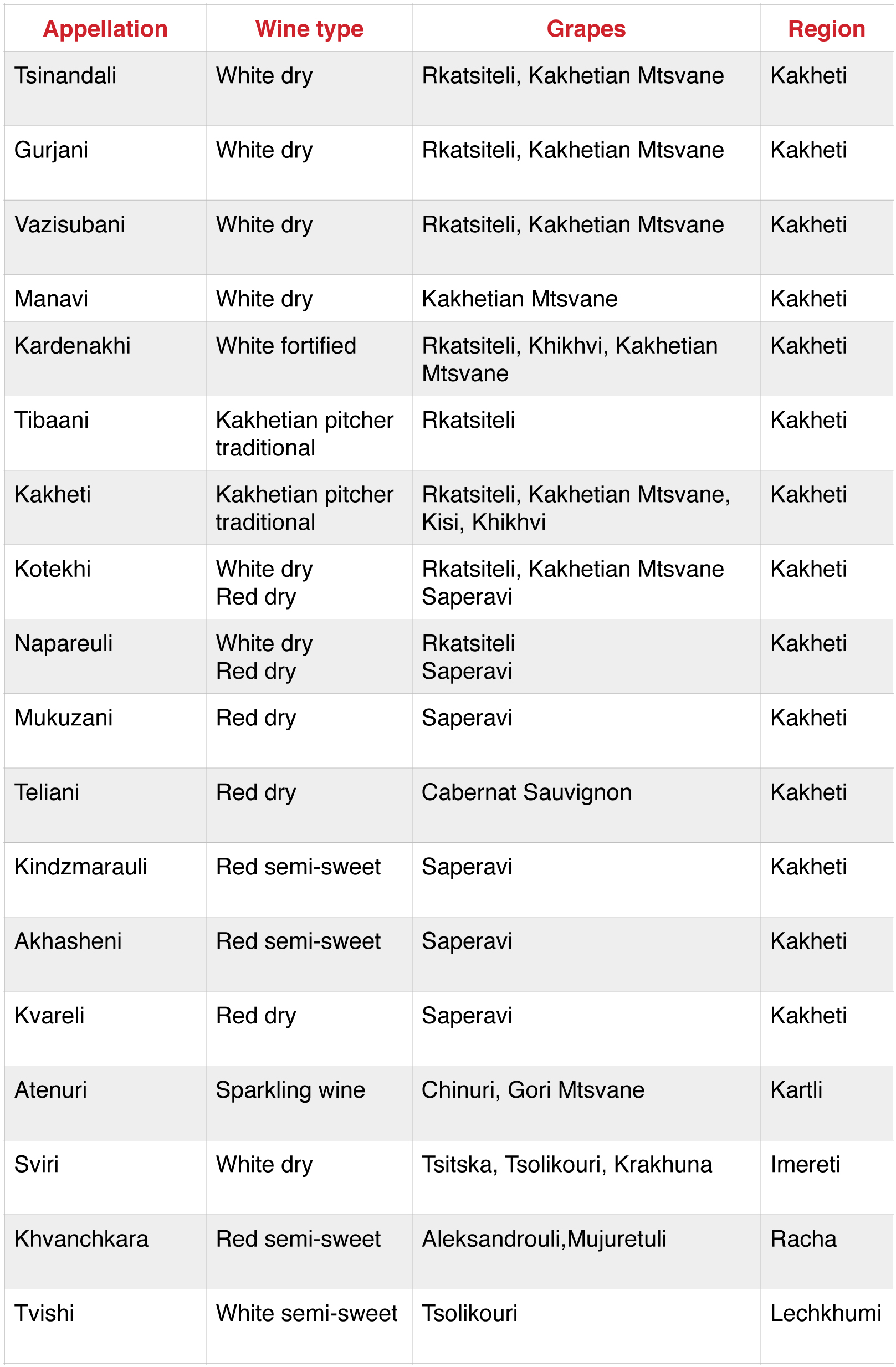 Gaumarjos,
Terry