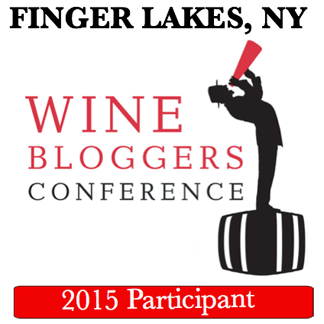 The last day of the Wine Bloggers Conference in Corning, New York offered spirited panel discussions with audience input. The first session was titled, The Secrets to Wine Blogging Success and starred Madeline Puckette from Wine Folly, Jana Seitzer from Merlot Mommy, and Frank Morgan from Drink What You Like. One question raised was how to deal with negativity about your writing.
Kathy and I experience this a few weeks ago. After doing nothing immediately, we let it rest for awhile and then composed a positive response. However, taking our particular tact did nothing to soften the blow. Years ago I copied a response by an author to a friend that was on the receiving end of negativity. Unfortunately, I have forgotten the source of this piece, but thought it may prove helpful to those attending the session and wondering about dealing with negativity.
I have an acquaintance with a New York Times best selling author originally from Bisbee and we've met more than once.  Not long before one of our meetings, I had someone slam me and my writing, actually telling me I should go back to college and start over.  When I shared this with this author, she said the following to me and I'll never forget it:
Nancy, every writer worth their salt is told they can't write.  I was told this, Stephen King was told this, Dick Francis was told this, even Hemingway was told he should stop writing.  Can you imagine a world without Hemingway?  As much as it stings to hear you can't write, understand from whom it's coming and where it's coming from.  First, for a person to go out of their way to say something that mean to you tells me they're mean like that in real life and not a happy person. The kind of anger expressed towards writers, when it comes from a fellow writer, comes from an extremely ugly place inside a person and that's not someone I want to know.  Second, and this is the most important, for someone like that to go out of their way to even say the things they say, well, they're also incredibly jealous.  My thoughts on this guy saying this to you?  Enjoy the fact he has just put you in some incredible company and has assured your success.
I hope this helps you when you deal with negativity. The first half of the response was appropriate for us.
Cheers,
Terry