Bella Vista
by
Kathy. Sullivan

Summary: Enjoy a visit to Bella Vista that has some of the oldest vines in Temecula Valley. The atmosphere at this one-story building is delightfully low-keyed. Take your time and enjoy browsing the many available gifts before or after your wine tasting.
Visitors first enter into a room filled with an array of gift items. Another doorway leads to the tasting area with a long, oval tasting counter and several nearby tables where one can enjoy a glass of wine.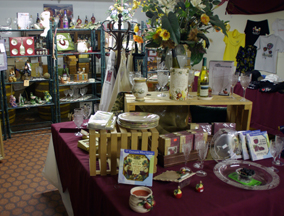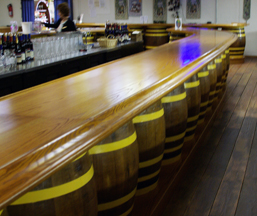 Imre and Gizella Cziraki purchased the winery in 1998. In 2004, Imre purchased vineyard property some of which had grapes planted in 1968.
Imre grew up in Hungry with his grandfather who had a vineyard, wine cave and wine cellar. When he was a young child, it was his duty to go into the wine cave and cellar to get the wine for his grandfather's friends. They used candles to test the air quality. He related the story of how when he was seven, he had too much wine. Eventually he became interested in winemaking.
Today Imre has 69 acres under vine. Five of these acres are onsite and the others are nearby. The vineyards include: Cabernet Sauvignon, Syrah, Petite Syrah and Tempranillo. Imre prefers his wines not too sweet and not too dry. He commented, "I don't put it in the bottle until I like it myself."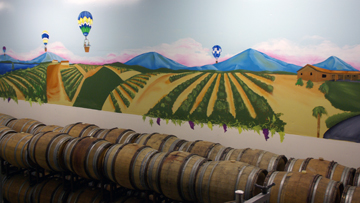 While standing at the large oak counter that sits on oak barrels, visitors can look beyond the tasting bar at a vibrant painting of Temecula Valley with hot air balloons. The mural lines a wall of the barrel and tank room. Imre remarked how on his way home from Los Angeles he saw a young boy drawing graffiti on an overpass . He stopped and asked the boy if he would paint a wall for him at the winery. The result is a lovely mural of Temecula Valley for visitors to enjoy, as they taste Bella Vista wines.
For our tastings, we sat at one of several small tables near the oval tasting counter. We enjoyed our tastings with Hungarian sausage.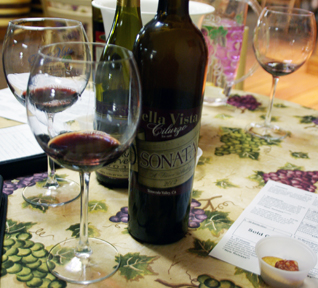 Petite Syrah Rose 2003 was a light purple, translucent color. The aroma was of dark fruit and spice. The taste had blackberry and raspberry nuances. The finish was sweet then spicy. Merlot Reserve 2001 was dark purple and opaque. The aroma was very fruity of black cherry. The taste was smooth. It had light tannins and was fruity on the finish. Cabernet Sauvignon was a dark purple. It offered an aroma and taste of blackberries. The finish had tannins and fruit. Petite Sirah Reserve 2003 was a dark purple, opaque color. The aroma had black fruit and licorice nuances. The taste was smooth and fruity with licorice. The finish had tannins and was fruity. Sonata 2002 was a blend of six grapes. The aroma was of black fruit with smoke. The taste was smooth with fruit. The finish had tannins and was fruity. Sangiovese 2003 offered a red cherry aroma and taste. The finish had mild tannins and was fruity. Imre produced Soiréé from Szürkebara't (Pinot Gris). The aroma was floral and the taste offered pear and peach nuances. The finish was fruity. Late Harvest Petite Sirah 2006 had a smooth and fruity aftertaste. There was a balance between sweetness and acid. Peacock Dance, a sparkling wine, was produced from Muscat Canelli. The aroma and taste were of orange blossoms. The finish was crisp, refreshing and palate cleansing.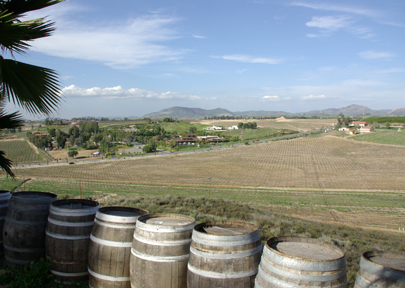 After your tasting, take a short walk up a hill. You will walk past a duck pond and picnic areas to reach a point with great views of Temecula Valley. Enjoy a little piece of the country.
When you visit, ask about the views from the vineyards and the duck pond. Enjoy your visit to Bella Vista Winery.
Bella Vista
41220 Calle Contento
Temecula CA 92592
GPS: N 33º 31.520' W117º 03.833'
---
Visit these California organizations and wineries that partner with Wine Trail Traveler.