Lost Creek Winery
by
Kathy Sullivan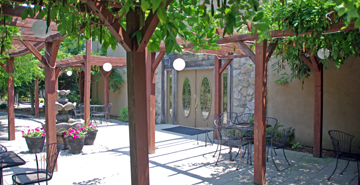 Summary: Located in Leesburg, Virginia, Lost Creek Winery is celebrating its 10th anniversary in 2012. Located in a Tuscan-style facility, the building includes a tasting room, winery and banquet room. Outside areas include a pavilion and patio. Plan to take a picnic lunch to enjoy on the open field. Live music takes place on Saturdays and Sundays.
Lost Creek Winery, an estate winery, located in Leesburg, Virginia near Route 15, produces 3,000 cases of wine. Inside, the tasting room is large with one side having wood tables and chairs. At the far end, a large fireplace is in use during the colder months. Light food plates are available. Along the walls are several display cases of wine related products available for purchase. Browse jewelry, greeting cards, towels with wine sayings, and even painted stemware. One painted wine glass read, "The right pair of shoes can change your life" – Cinderella. Local artwork decorates the walls and is available for sale.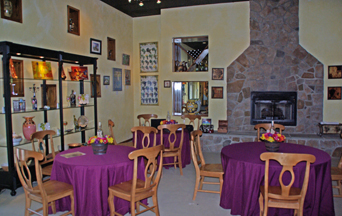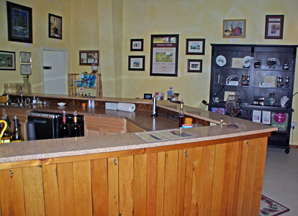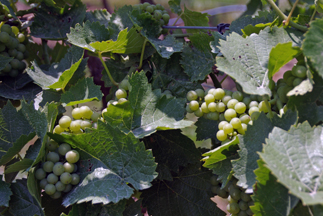 Vineyards
Carol and Bob Hauck began planting vineyards in 1998. Bob had been making wine as a hobby. Vidal Blanc was the first wine varietal produced in 2002. The vineyards with 38 acres include Vidal, Viognier, Chardonnay, Cabernet Sauvignon, Chambourcin, Merlot and Cabernet Franc. The approach to the tasting room is lined with summer flowers and a patio has wrought iron tables and chairs.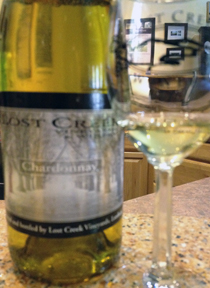 Wines
Chardonnay 2011, a dark straw color, offered an aroma and taste of caramel and apple. The finish was crisp with caramel and apple notes. The Vidal Blanc 2011 was a straw color with an aroma of a hint of yellow stone fruit. The taste was fruity and the finish was crisp with fruit notes.
Merlot 2011 was ruby with herbal notes on the aroma. The taste was of dark red fruits and herbs. The finish had tannins with a long herbal aftertaste. Cabernet Sauvignon 2011 was a light ruby. The aroma was of dark fruit while the taste had dark fruit and green pepper notes. The finish had tannins with fruit yielding to green peppers. Reserve was a blend of Cabernet Sauvignon, Merlot and Cabernet Franc. The wine was a ruby color with dark fruit notes. The finish had tannins with fruit yielding to spices.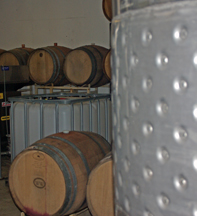 Spring Time 2011 was a blend of Vidal, Viognier, and Chardonnay. This pale yellow wine was aged in stainless steel. The wine was dry and would pair well with food. Sweet Summer was a deep yellow produced with 75 percent grape and 25 percent green apple. The aroma and taste were of green apple. This was a heavy bodied white wine. It was suggested to use this wine for white Sangria.
Rose 2011 was a blend of Cabernet Sauvignon, Vidal, Chardonnay and Chambourcin. The aroma had cherry notes. The taste began tart and sweetened on the finish. Christmas, with nine percent residual sugar, was a blend of Chardonnay and Vidal Blanc. The wine with cloves was like Christmas in a glass. Alyce, 100 percent Vidal was nine percent residual sugar. The wine offered pineapple nuances and was delicious when paired with a chocolate kiss.
Events
Lost Creek Winery has a banquet room for private events and many weddings take place here. The event room accommodates 125 to 130 people. A large porch is adjacent to the event room. An outdoor pavilion is also available.

Enjoy a visit to the countryside where Lost Creek Winery is located, plan to take a picnic lunch with you to enjoy with a glass of Lost Creek Wine.
Lost Creek Winery
43277 Spinks Ferry Rd 

Leesburg, Virginia 20176
GPS: N39º 11.992' W77º 29.773'
---
Visit these Virginia wineries and wine tour groups that partner with Wine Trail Traveler.