Broken Spoke Vineyard & Winery
by
Kathy and Terry Sullivan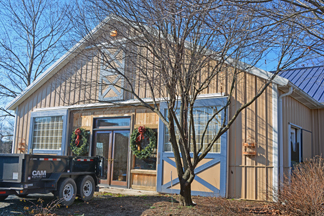 Summary: Along the bucolic countryside of Maryland's northern Eastern Shore, lays Broken Spoke Vineyard and Winery. Plan to spend some time in the very comfortable tasting room, while you taste wines that are meant to reflect the grape and start a conversation. Owners Rob and Thea Hall, along with their daughter Maggie will spend time conversing with wine enthusiasts.
On the first weekend of January 2019, Wine Trail Traveler visited Broken Spoke Vineyard & Winery, located in Earleville, in the northern area of Maryland's Eastern Shore. We drove to Broken Spoke Winery crossing the Bohemia River. The trip was through a countryside region and we enjoyed passing through small towns until we reached Earleville located near the confluence of the Bohemia and Elk Rivers.
Turning onto a long small stone/dirt driveway, we passed pastures of ponies and horses feasting on the winter grass, until we reached several farm buildings. Soon we saw the sign for the Broken Spoke tasting room. After stopping for photos of hens, roosters and goats, we entered the tasting room.
Rob and Thea Hall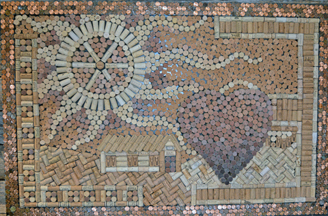 We were immediately welcomed by Rob Hall and his wife, Thea, into the delightfully, relaxing tasting room. Thea pointed out a large artistic image made with wine corks that has an encrypted message. See if you can read it. The Halls quickly launched into their intriguing story, which emphasized that they consider their wines to be "conversation wines."
The farm was originally a horse farm and the Halls traveled around the country to enter and win many horse and pony show competitions. The farm has had nationally ranked ponies and horses. Two walls in the tasting room are dedicated to the many ribbons they have won at the shows. After many years of traveling and their daughter went to college, Rob asked, "What are we going to do in the next chapter of our life?" They considered what direction their lives should take. Rob said, "Let's plant grapes." Growing grapes became a strong interest for them. They began planting grapes in 2013. Eventually, they decided they wanted to produce wine and began visiting many wine regions around the world, including Germany, to learn more about vineyards and wine.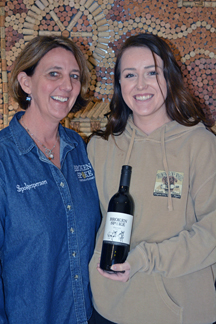 Back home they began producing wine at a nearby winery. The Halls opened the Broken Spoke Vineyard & Winery tasting room in a delightfully renovated horse barn on June 23, 2017. The atmosphere of the tasting room is enhanced with the idea that visitors are welcomed and encouraged to stay awhile and enjoy the wines and conversation. Rob, who is also the winemaker, is enthusiastic about creating conversation wine. The Hall's idea is to produce a "start a conversation wine." The couple enjoys reaching out to wine tasters to encourage talking about the wines and many other topics of mutual interest. It is important for them to produce wines that showcase the grapes potential when they are harvested.
Having a conversation about wine is easy to do at the tasting room. Several tables are available where people can relax and enjoy wines, conversation and food.
Today the Halls have hired their recently graduated daughter, Maggie, as their tasting room manager and marketer. She is enthusiastic about wine and a great addition to the winery. Pictured right is Thea and Maggie Hall.
Broken Spoke Vineyards
The first grapevines were planted April 15, 2013. Currently Broken Spoke has planted 15,000 grapevines on just under 10 acres. This includes many different grape varieties and the result is that many of the wines are produced in small batches. Grape varieties include: Chenin Blanc, Pinot Gris, Riesling, Sauvignon Blanc, Vidal Blanc, Viognier, Barbera, Lemberger (Blaufränkisch), Merlot and Petit Verdot.
Broken Spoke Wines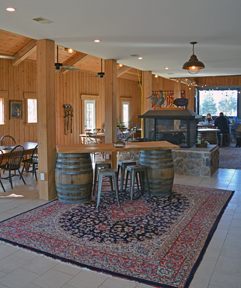 We discovered that Broken Spoke offers a variety of wines that will be enjoyed by many wine drinkers. The grapes for the Broken Spoke wines are from the vineyards as well as some grapes are sourced from other Maryland vineyards. The Halls hope that eventually all of their wines will be produced with estate grown grapes. Wines vary from dry to sweet, although the Halls find that many people tend to enjoy the sweet wines and will often purchase a couple of sweet wines. We noticed that all of the wines we tasted offered a lovely silky mouthfeel. Broken Spoke wines include the classic series and the Gold Label series. The wines are produced in small batches and according to the Halls, the wines are popular and typically sell out in nine months. We were curious as to where Rob learned his winemaking skills and he promptly provided a unique response, "Google." While we have learned of many ways to learn winemaking skills, this was the first time we had heard credit given to Google!
Most of the wine tastings are served with four wines served on a rough hewn board on which four pony shoes are attached thus preventing the wine glasses from sliding off the board. It's obvious that the Halls are very creative. We liked the unusual and unique tasting wheel made with a broken spoke wheel that Thea created for the wines.
Classic Wines at Broken Spoke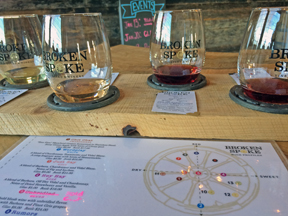 Chit Chat Chardonnay was a dark yellow color. There was an aroma of pear and apple. The full-bodied wine included notes of pear, apple and vanilla. There was a long aftertaste. This wine was an enjoyable wine for anytime of the year. People who do not like an oaky Chardonnay will like this Chardonnay from Broken Spoke Winery.
The Just Say Rosé was a blend of Barbera, Chardonnay and Vidal Blanc. The color was a burnt orange. The wine had a floral and berry fruit aroma. The taste offered notes of roses and raspberries. The wine had a fruity aftertaste.
Babble Barbera was a translucent light ruby color. Cherries were noticed on the aroma. The taste included cherries, roses and a bit of forest floor. The medium/full-bodied wine had mild tannins. The finish was fruity. This is an easy drinking wine.
Banter Red was produced with a blend of Cabernet Sauvignon, Merlot and Chambourcin. The wine was a transparent dark red color. The wine offered notes of black cherries, blackberries and some licorice. The medium-full bodied wine had mild tannins. The finish had fruit notes yielding to spices.
Revel Red, produced with Barbera grapes, spent two years in oak. The label quote is, "Party till the cows come home!" This wine with 4% residual sugar was a translucent red color. The wine offered notes of spice, red fruit and sweetness. The wine dried on the finish. Currently this is one of the winery's most popular wines.
Gold Label Wines
The Gold Label wines are produced with the best fruit available.
Gold Label Traminette, a light yellow color, had a very floral aroma. The taste included notes of roses, honeysuckle and yellow stone fruit. The wine dried on the aftertaste which was long.
Gold Label Chardonnay was a light yellow color. The aroma was of freshly harvested Chardonnay. The taste included notes of apple, some pear and citrus. The finish was fruity.
Gold Label Riesling was a light yellow color. The aroma and taste were of floral, mineral and peach. The taste was slightly sweet but dried on the finish. The finish had notes of floral and fruit.
Gold Label Vidal Blanc was a yellow color. The aroma included floral and tropical fruits. The taste had honeysuckle, pineapple, melon and was sweet. The finish of honey and fruit dried on the aftertaste. This is a 3P wine - good for the porch, patio or pool as well as next to the fireplace on a cold winter night.
Bin 6, with 12.5% alcohol, is a specialty wine for Broken Spoke. This is a blend of Cabernet Sauvignon, Merlot and Malbec. The aroma and taste included notes of cherry, blackberry, and cassis. The wine was full bodied with medium tannins. The fruity finish yielded to spice.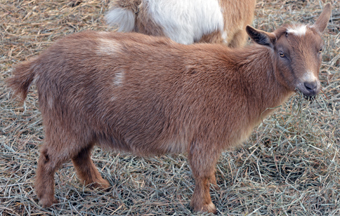 ImPort Not had 19.5% alcohol. The wine was produced with Barbera. The wine reminded one of cherries. It was very smooth with absolutely no heat. As a delicious wine, one is reminded to "stand up slowly" after enjoying it. This wine can be easily paired with many foods or served as an aperitif.
While traveling in Maryland, be sure to consider stopping and relaxing at Broken Spoke Vineyard & Winery. Plan to stay awhile to enjoy the wine and conversation.

Broken Spoke Vineyard & Winery
942 Glebe Rd
Earleville, Maryland 21919
GPS: N39º 27.1540' W75º 53.6383'
Article written January 2019
---
Visit these wineries that partners with Wine Trail Traveler.