Solomons Island Winery
by
KL Sullivan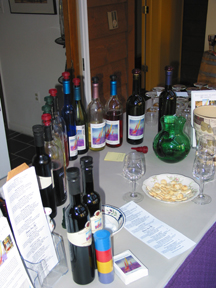 Solomons Island Winery was our last stop for the day. Again, this is a small winery in a home. Tastings are in a room attached to the home. Our friendly host provided us the opportunity to see the winery in the basement where there were many stainless steel tanks and oak barrels and other winemaking equipment. This winery produces approximately 5,000 gallons of wine each year. We tried white wines and red wines. Be sure to try Solomons Island Mist available in several fruit flavors.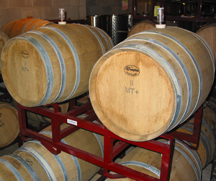 Solomons Island Winery purchases their grapes from around the country. After we tasted several wines, we sampled two wines that they were considering producing. Again, there was no charge for tasting this day. The winery is busiest on weekends.
Solomons Island Winery has plans for expansion. With a swimming pool just outside of the tasting room, their hope of becoming a bed and breakfast appears to be very feasible.
It was an enjoyable day for us. Blazing your own wine trail allows you to feel free to stop at other sites along the way, giving a sense of freedom to do your own thing.
Before starting out on your own wine trail in Southern Maryland, you may want to call or check out the winery websites for updated information.
Solomons Island Winery
Lusby, Maryland
---
Visit these wineries that partners with Wine Trail Traveler.