Rosehall Run Vineyards
by
Kathy Sullivan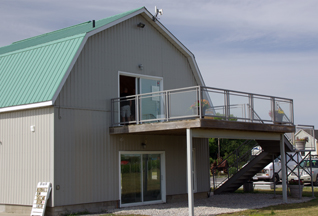 Summary: Rosehall Run Vineyards is a friendly winery to visit. The winery is open from May to December on a daily basis. In the summer of 2011, Rosehall Run Vineyards is in the midst of renovating and enlarging their onsite tasting room. Tourists can pack a lunch to enjoy at the winery with a glass of Rosehall Run wine.
Rosehall Run Vineyards is located in Wellington, Ontario. The tasting room is open daily from May through the middle of December. Completion of a renovated tasting room should be done in the summer of 2011. Visitors are invited to visit with a picnic lunch.
The owners chose the name for the nearby Rosehall area. Travelers to the Rosehall region will notice that the road signs for the area are written two different ways, Rosehall and Rose Hall. According to one source both spellings are accurate based on historical data.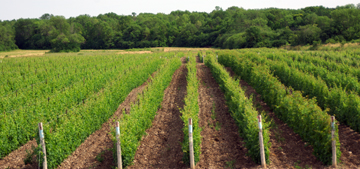 Owners, Dan and Lynn Sullivan, are excited about the development of the winery. Dan Sullivan began winemaking as a home winemaker. People enjoyed the wines he produced and encouraged him to make wine professionally. The Sullivans purchased 150 acres in 2000 and planted the vineyards in 2001. The winery opened in 2006. The winery building was finished in 2008. The 23 acres of grapes include Chardonnay, Pinot Noir, Ehrenfelser, and Sauvignon Blanc.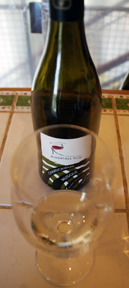 White Wines
Sullywicker 2008 was a blend of Riesling and Ehrenfelser. This light yellow wine offered floral and peach aromas. Chardonnay Musqué 2009 was a light yellow. The aroma and taste had lemon notes. The finish was crisp with lemon and lime yielding to yellow stone fruit notes. Estate Chardonnay 2008 offered pear, caramel and vanilla notes. The taste had notes of pear and vanilla. The crisp finish had tannins and fruit yielding to vanilla and caramel.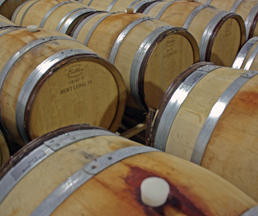 Red Wines
Pinot Noir 2008 was red. The wine had been aged for 18 months in French oak. Red cherries were on the aroma while the taste had red cherry and vanilla notes. The crisp finish had mild tannins and there were red cherry notes with a touch of minerality on the finish. Cabernet Franc 2007 was from the Cold Creek vineyard. The light ruby wine had been aged in oak for 20 months. There were notes of red fruits particularly raspberries and spice. The crisp finish had mild tannins with fruit yielding to spice. The barrel room is on the bottom level of the winery building where temperature and humidity are controlled.
Enjoy a visit to Rosehall Run Vineyards near Lake Ontario where you will discover a winery with an emphasis on the vineyards, wines and friendly hospitality.
Rosehall Run Vineyards & Winery
1243 Greer Road
Wellington, Ontario K0K 3L0
GPS: N43º 57.083' W77º 26.894'
---
Visit this Winery/vineyard travel agency and Canada winery that partner with Wine Trail Traveler.