Paradocx Vineyard
by
Kathy and Terry Sullivan
Summary: Paradocx Vineyard, owned by two couples, all of whom are doctors has developed a unique marketing idea. While many of their wines are sold in the traditional wine bottle with a cork, two of the wines Whitewash and Barn Red are available in gallon paint-style cans. The cans have a heavy duty sealed air tight plastic bag that holds three liters of wine. Not only is the wine good, but also this type of "bottle" makes a great conversation piece.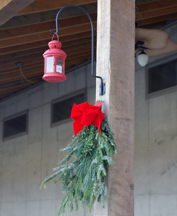 This week we made a return visit to Pennsylvania to learn more about Paradocx Vineyard. We took a longer, meandering way to the winery and we were glad we did. Our path took us over one-way bridges, through White Clay Creek Preserve, and near Landenberg Historic Village. Visitors can easily reach the winery by taking Route 1; Interstate 95 is also quite close. The vineyard and winery is in an ideal location for people in Pennsylvania and from nearby Delaware and Maryland to visit.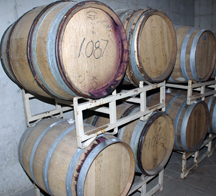 At the winery we met two of the owners, David Hoffman and Mark Harris, who talked about the start of the winery beginning with the purchase of the farm in 1994. Discussions included what type of farm they wanted to own and after discarding numerous ideas, they decided upon vineyards. The owners are two couples and each individual is a doctor. Therefore, the winery name is Paradocx. By 1998 and 1999, the owners planted 30 acres of grapes. As the vines began to produce, the grapes were sold to other wineries. It was not long before they decided to begin producing their own wine. Beginning a temporary winery in a converted garage, the winery and tasting room are now located in a large building on the farm. By 2006, the winery was in the new building and in June 2008 the winery tasting room opened in an adjacent room. Today the winery produces about 5,000 cases of wine and has room to grow.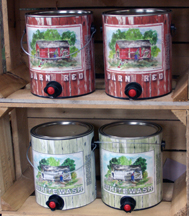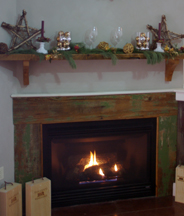 If you are looking for a particularly unique concept, Paradocx Vineyard has chosen a very creative way of bottling some of their wines. Imagine a gallon paint can with a air tight plastic bag inside. On the outside of the can is a large label. Barn Red is a red wine and Whitewash is a sweet white wine. People can bring the can back and get $2 off another can. How innovative!
The tasting counter is made of two thick wood boards on top of old oak barrels. The boards along with the wood walls are from an old barn and there is some talk that the wood for the tasting bar is from a WWII ship. The tasting room offers visitors the opportunity to purchase gift baskets and barrel stave coat racks. With two working fireplaces, the ambience is delightful and you may want to stay awhile.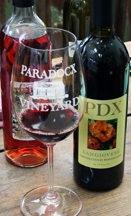 Red Wines
Sangiovese 2005 had a red cherry aroma and taste. There was a long cherry aftertaste. Merge 2005 had a red-purple color and made from Touriga. The aroma and taste was of red fruit and the finish was crisp with tannins and fruit. Leverage 2005 was a blend of Cabernet Sauvignon, Cabernet Franc and Petit Verdot. The result was a wine with an aroma and taste of red fruit. The finish was crisp with light tannins. Barn Red (in the paint can) was a blend of Sangiovese and Cabernet Franc and offered a fruity aroma and taste. Suggested pairings included steak or hamburgers on the grill.
Rosé Wines
Detour 2005 was a blend of Sangiovese and Cabernet Franc with an orange-red color. The aroma and taste was dark, stone fruit. The finish was light and refreshing.
White Wines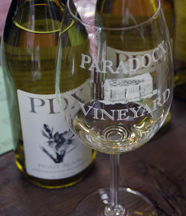 The 2007 Pinot Blanc had a tropical fruit aroma and a fruit salad taste. It was refreshing and dry although there was a slight perceived sweetness due to the fruit. The 2007 Haywagon Vineyard Chardonnay with its light yellow color had an aroma and taste of apples and mangos. It had a long fruit aftertaste. Old Stone Vineyard Chardonnay 2007 offered an apple aroma with a bit of oak. The taste was of apples and light oak while the wine finished with apple nuances. The 2005 Reserve Chardonnay was yellow in color and offered a caramel and oak aroma. The apple, pear and caramel taste finished with a nice balance. Yield 2006, a blend of Pinot Grigio and Chardonnay with a bit of Vidal had a residual sugar of one percent. The result was an aroma of summer fruit and floral notes. PDX Viognier 2007 offered a crisp, citrus aroma and significant fruit taste. Enjoy with Asian food or alone. Whitewash (in the paint can) was a blend of Chardonnay, Pinot Grigio and Vidal. The taste was fruity. This medium-dry wine will satisfy many sweet wine drinkers.
Paradocx Vineyard is a lovely winery to visit. The owners want to present dry wines without pretense and they want visitors to have a nice experience without being intimidated. They try to have wines that will be of interest to people. Whether you are looking for an easy day trip, wine or a taste of the country, plan a trip to Paradocx Vineyard in Landenberg, Pennsylvania. In addition to the tasting room at the winery and vineyard, Paradocx also has a tasting room/retail store in the Shoppes at Longwood Village, Kennett Square. Read our review of this tasting room.

Paradocx Vineyard
1833 Flint Hill Road
Landenberg, PA 19350
GPS: N 39 46.122' W75 48.691'
Area Lodging: Hilton Garden Inn, Kennett Square
---